Whether your hair is beautiful or looking dull to brittle, it needs proper care to feel and look its best. Applying formulated shampoo and conditioner is the best way to give your hair the moisture it needs. Like your skin, you have to take care of the hair carefully. It is a reason why Lewigs decided to share our go-to shampoo and conditioner for every hair type, from dry and damaged hair and scalp to perfectly healthy. Here is our list of best shampoo and conditioner for dry hair that you can try.
DevaCurl One Condition Original
You know curly hair tends to dry quicker than the straight. This type of hair is also called thirsty hair. If you were born with curly hair, please try to take care and moisturize it so that it is always healthy.
The first name of our list is DevaCurl one condition original that is among the best shampoo and conditioner for dry curly hair. It contains natural ingredients such as olive oil and botanicals that unveil softer feel. Not just for curly hair, it is suitable for all hair types and offers shiny, healthy hair.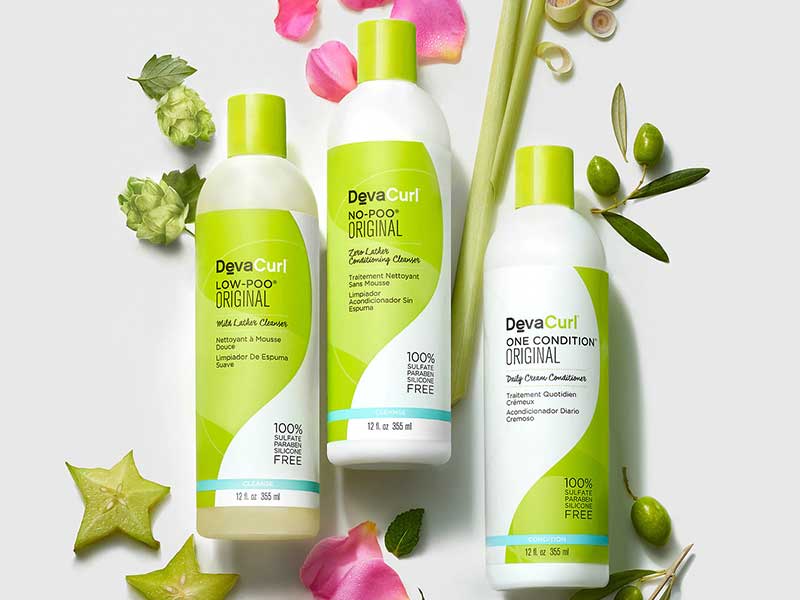 This rich creamy conditioner is formulated with a dose of essential moisture that locks in hydrating very well and creating manageable curls. Say no with the chemical smell, it is a lush and refreshing scent of lemongrass.
How to apply:
Add a small amount of conditioner to your wet hair. Apply more at the hair ends to moisturize hair. Run your fingers through the hair to gently detangle as needed. Leave it on your hair according to the instructions on the packaging instructions. Rinse the hair with warm water.
Opt for DevaCurl, it will deliver more moisture, nourishment, and protection to your beautiful tresses. It could work well on human hair wigs, too.  
L'Oreal Paris Extraordinary Oil Nourishing Shampoo For Dry Hair
You do not want your strands and scalp to look oily, but adding necessary oils into dry hair is so vital. Apply moisturizer for keeping the hair hydrated. It is considered the best drugstore shampoo and conditioner for dry hair. The lightweight hydration product can nourish your natural hair without making hair look greasy. Formulated with flower oil and camellia, it makes all strands look shiny and smooth.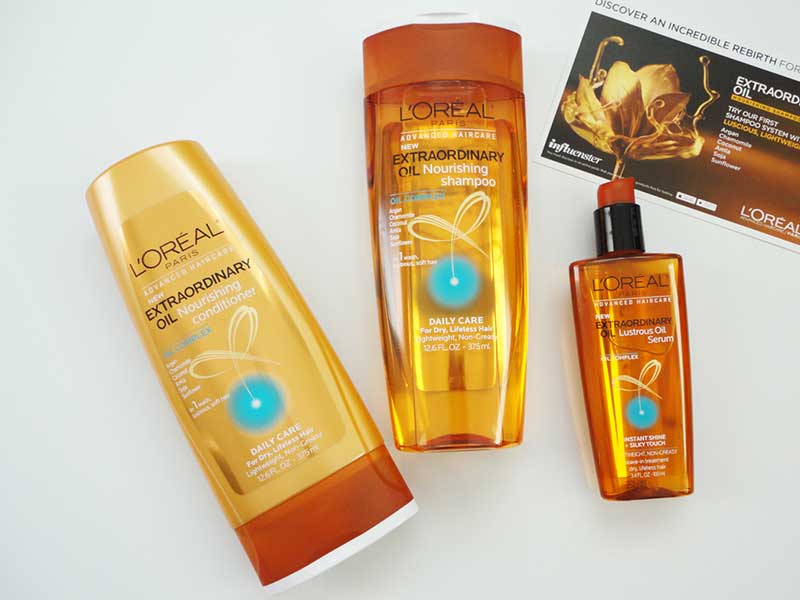 Opt for Elvive Extraordinary Oil Shampoo and Conditioner to revive your dry damaged hair. The system will transform your dry hair into shiny and lustrous with one wash. This best drugstore duo is ideal for natural to fine or thin dry hair that needs nourishment without weighing it down.
A customer commented that after styling, her hair feels like straw. Luckily, this product brings it back to life.
Maui Moisture Heal & Hydrate + Shea Butter Shampoo
Many reasons cause dry hair, such as weather, heat, chemicals, etc. When the hair weakens, it will lose its moisture, so you should opt for the best product to repair your hair.  Blended with creamy shea butter, rich coconut & macadamia oils, this is the best shampoo and conditioner for dry frizzy hair. It deep condition your natural curls and repair damage, breakage. It also helps dry damaged color-treated hair get a soft feel and reduces split ends effectively. 
Say no with sulfate, this shampoo leaves your hair looking and feeling soft and hydrated, with a healthy glow. You should combine the shampoo with the conditioner to get the best result. Maui Moisture Heal & Hydrate + Shea butter shampoo, conditioner, or hair mask is created to nourish and soften dry strands deeply. Moreover, the combo of aloe vera juice and coconut milk helps get hair looking shiny and healthy. 
Similar posts:
Redken All Soft Shampoo & Conditioner For Dry Hair
This classic shampoo was produced to transform coarse and brittle hair to soft and shiny. It contains argan oil and soy protein that help hair look luscious and boost the volume hair. Specifically, argan oil will penetrate each hair strand that makes it silkier and shinier. While soy protein adds and maintains essential moisture balance that can keep your hair as moist and soft as possible. Follow with Redken All Soft Conditioner for healthier hair. The best shampoo and conditioner for dry coarse hair treats your hair from the root to the core, and the tip.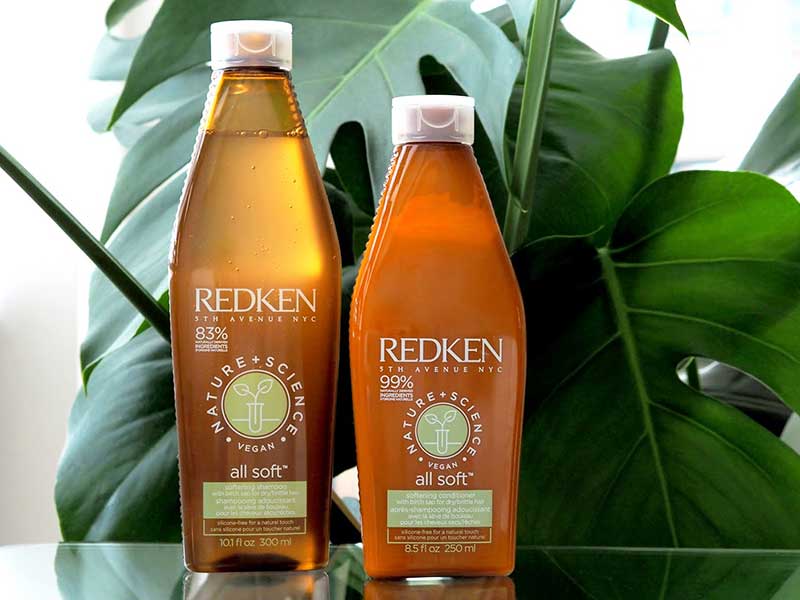 How to use:
Wet your hair and apply the shampoo. Massage your hair and scalp to create a lather and then rinse them out. Continue applying conditioner to moisturize your natural locks. If it contacts with eyes, rinse with water immediately.
Black Vanilla Moisture & Shine Hydrating Conditioner
You have long hair, and it tends to dry and brittle if you don't take care of it properly. This leads to split hair ends and uneven length. That's why you should keep the long hair as hydrated as possible. Add hair conditioner is a great way to make your curls look healthier.
The best shampoo and conditioner for dry brittle hair contains pro-vitamin B5 and biotin, putting an end to dry, brittle hair. The hydrating conditioner balances moisture well, so that you can skip the detangling step. Your locks are healthy, it means that you can style your hair easier.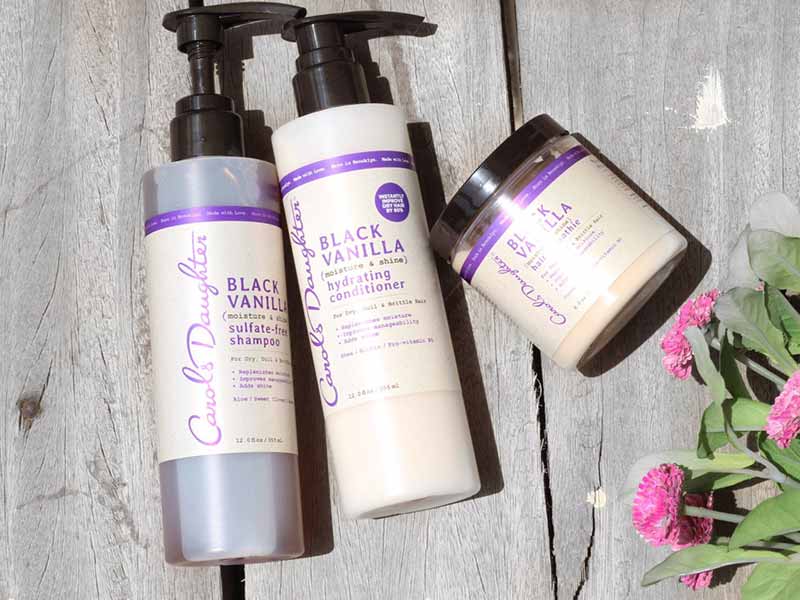 Have no sulfate, Carol's Daughter Black Vanilla Shampoo and conditioner still transform unmanageable hair into incredibly soft feeling hair.
With some ingredients such as aloe, shea butter, and sweet almond oil, the products are created for your natural, dry damaged color-treated and curly hair. It offers all nourishment that your curls crave. You can use them for daily hair care routine.
GLISS Hair Repair Ultra Moisture Set With Shampoo & Conditioner
You are stressed and your hair is also affected. If you style your hair too much, your natural locks will be damaged. Hence, a gentle hair product will keep your hair nourished. This set is best for long hair. It is formulated to repair dry and damaged hair from the inside. Also, it gives a stronger, shinier look and smells incredible as well.
With keratin technology, it repairs your hair problems up to 10 layers deep. It has many essential like intense hydration, color protection, long-lasting volume, and weightless nourishment. It is a reason why GLISS hair products are widely used in over 50 countries. Opt for GLISS products for beautiful and healthy-looking hair.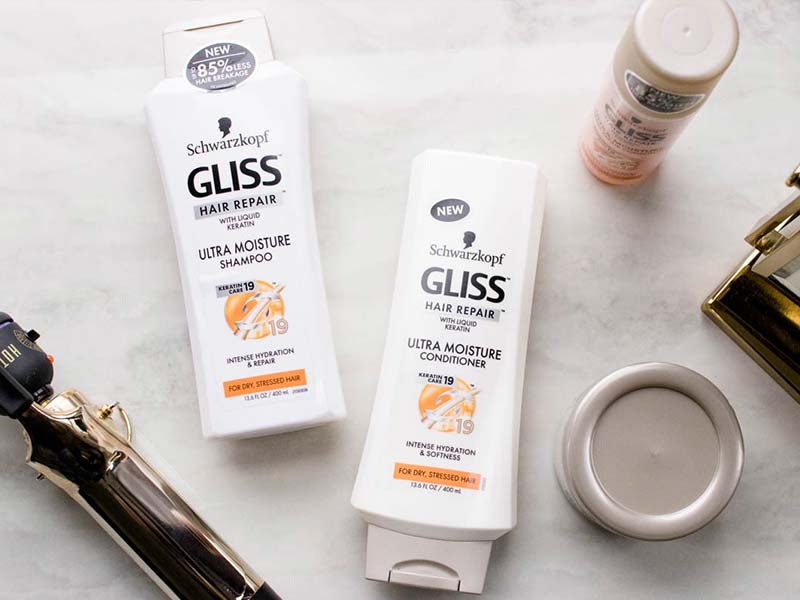 Instruction: 
– Depend on the length and volume of your hair, squeeze enough amount of shampoo into your palm.
– Lather in your tresses for equal distribution.
– Rinse thoroughly. Continue applying the conditioner. Leave it on your head for 10 ten 15 minutes and then wash out with water. Finished! Use the best shampoo and conditioner for dry hair to maintain healthier-looking tresses.
Living Proof Color Care Shampoo
You have a ton of hair, but its texture is fine and dry. What is the best shampoo and conditioner for dry hair? Try Living Proof's Color Care line, it gives your tresses the bounce and soft feeling you always crave. Like its name, it keeps your hair color as rich as possible.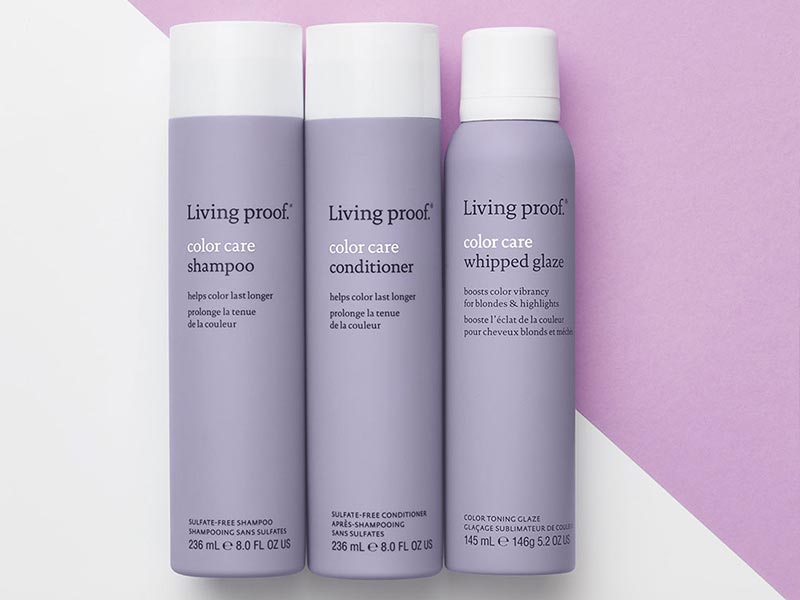 Many reasons cause hair damage, leading to color fading. However, a sulfate and silicone-free shampoo will gently clean, nourish, and protect your natural locks against UV rays, minerals in hard water, etc. We can say that it is one of the best shampoo and conditioner for dry colored treated hair that you must try. You should apply shampoo to wet hair, lather, and rinse it out. Follow with a color care conditioner. This hair care line helps to keep the hair color last longer. While the shampoo prolongs your hair tone, the conditioner helps to enhance shine. They also replenish the outer layers of your hair shaft that often get damaged during the dying process.
Jump to:
Pureology Hydrate Moisturizing Shampoo
Pureology Hydrate Moisturizing Shampoo is useful for thick dry and damaged hair. It gently cleanses your locks with a rich lather without sulfates or silicone. With a 100% vegan and sulfate-free formula, it is entirely safe to use. Complete with AntiFade Complex and multi-weight proteins (soy, oat, and wheat), the shampoo protects color vibrancy and profoundly hydrates hair.
Ideal for normal to thick hair types, the best moisturizing shampoo and conditioner for dry hair works to protect and prolong the color's expectancy. If you have dry blonde hair, purchase this product line to revive it.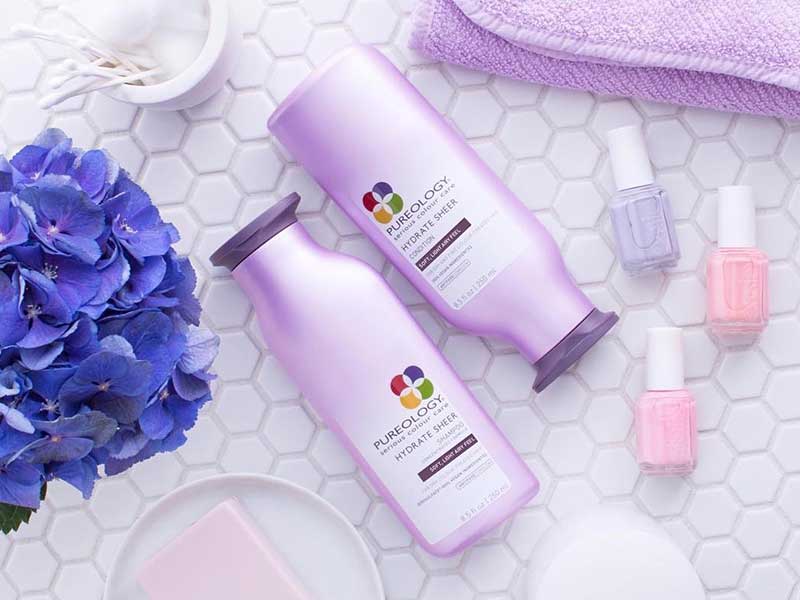 It worked so well in your dry wavy hair in just one use. You have very thick and wavy hair, which makes it necessary to wash your hair daily or every other day. Your hair is dry and colored with split ends, and it always really needs good shampoo and conditioner. Buy Pureology Shampoo/Cond to enjoy your beautiful hair. Use shampoo and conditioner, and you will get your hair so soft, even getting the tangles out.
Ouidad Curl Quencher Moisturizing Conditioner
Curly hair needs the most moisture, so you should take care of it carefully and apply more deep conditioning treatment. You want to get a daily product for your curly dry frizzy hair, Ouidad Curl Quencher Moisturizing Conditioner is a tried favorite. It is to moisturize your curls without weighing them down. 
Created with algae extract and wheat amino acids, these products for extremely dry hair can lock in moisture by sealing cuticles. You can use it easily while in the shower. Coat a thin layer from the root to tip, use a wide-tooth comb or your fingers to distribute the cond evenly. Rinse the hair out with warm water after a few minutes.
If you want to moisturize your curly hair topper, you can make use of Ouidad as well.

Natural Mint Shampoo and Conditioner Set
Winter Blend Natural Mint Shampoo and Conditioner Set are popular products at Maple Holistics. Created for dry natural hair, dry scalp and hair loss, it does not contain sulfates, paraben, silicone, and cruelty-free. The manufacturer product it for both men and women.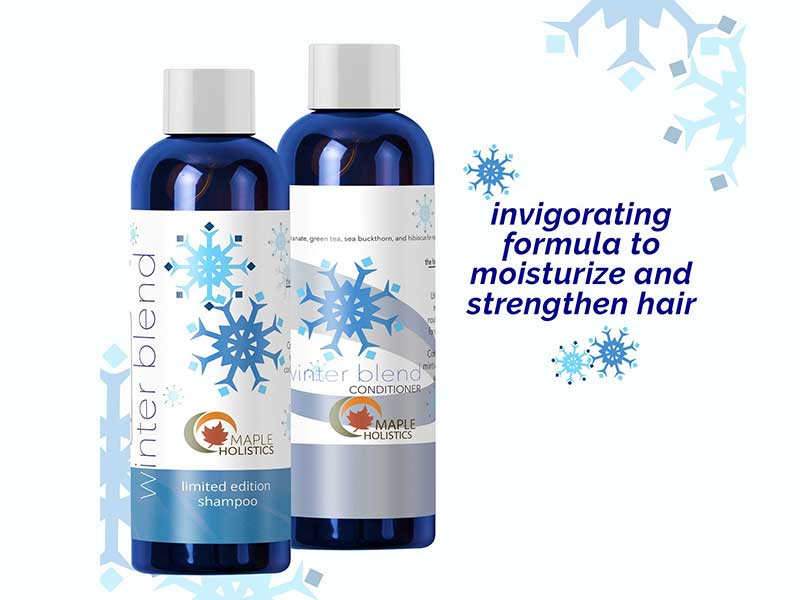 Formulated by five mint essential oils, it offers a comfortable scent. You know these mint oils contain antibacterial properties, cleansing the scalp and help fight hair loss. Moreover, it contains jojoba oil, green tea, and aloe vera that works to re-energize scalp and reduce uncomfortable and itching feeling. Customers praise this hair care set because of its ability for deep cleaning and removing dandruff.
Our Conclusion
Lewigs hope that our sharing about the best shampoo and conditioner for dry hair can help you have your own decision. In general, each type of hair care product has its own properties, strengths, so we hope you can choose the best one for your hair.
If you have any inquiries or comments, feel free to contact Lewigs directly via our hotline or comment below. We will answer you in the shortest time and give you pieces of advice!