Argan oil seems to be a new type of product in the beauty market, but it has already appeared for a long time. You may be using argan oil for many reasons without realizing its existent. There has been a lot of people asking us about argan oil, the benefits of it, and way to use argan oil for hair growth. The number of questions is rapidly increasing, and this explains this post today.
We are not sure that you can find the answer to all of your questions here, but this is the basic information you need to know before purchasing any products containing argan oil. Check it out!
What Is Argan Oil For Hair Growth?
Argan oil refers to a liquid extracted from kernels of the argan fruit which is mostly found in southwest Morocco. For centuries, people used argan oil for cooking and health healing when they roasted the argan kernels before extracting it. Then they realized that unroasted one brought about another liquid which is very good for skin, face, and especially hair.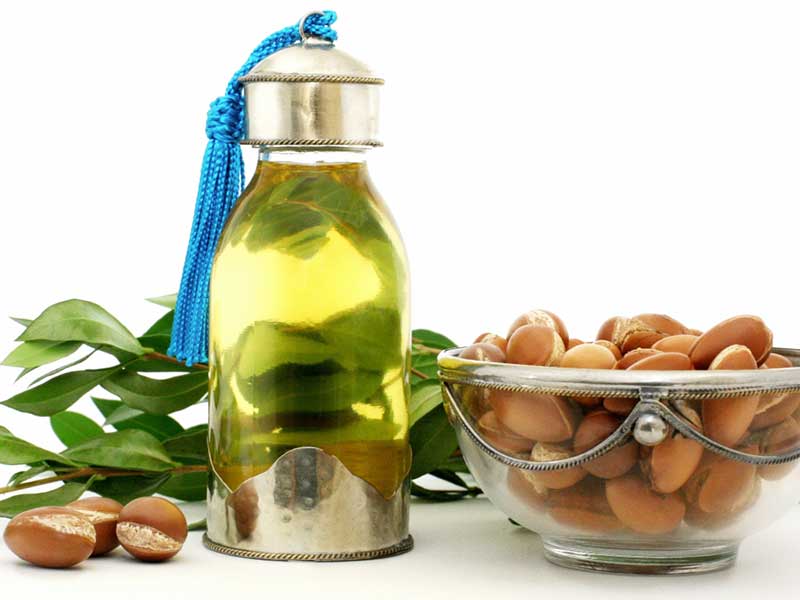 Over the years, argan oil has been a recommended ingredient in many products for hair, especially hair loss treatments. Many science reports proved that argan oil is very effective in solving customers' problems with hair, skin, and the whole body. In this post, we will mainly show you how it helps you in treating your hair loss.
Benefits Of Argan Oil For Hair Growth
Argan oil has been known as a powerful antioxidant and moisturizer, but do you know exactly about its benefits?
Similar posts:
Moisturizing And Conditioning
People use argan oil for hair growth because of its high content of fatty acids (oleic acid and linoleic acid) which lubricates the hair shaft and moisturizes your hair. The vitamin E will add an extra layer to your hair which boosts the hair shine and reduces the fizziness.
Argan oil is also a recommended ingredient in hair conditioner for its ability to protect your hair from daily toxins and reduce hair loss.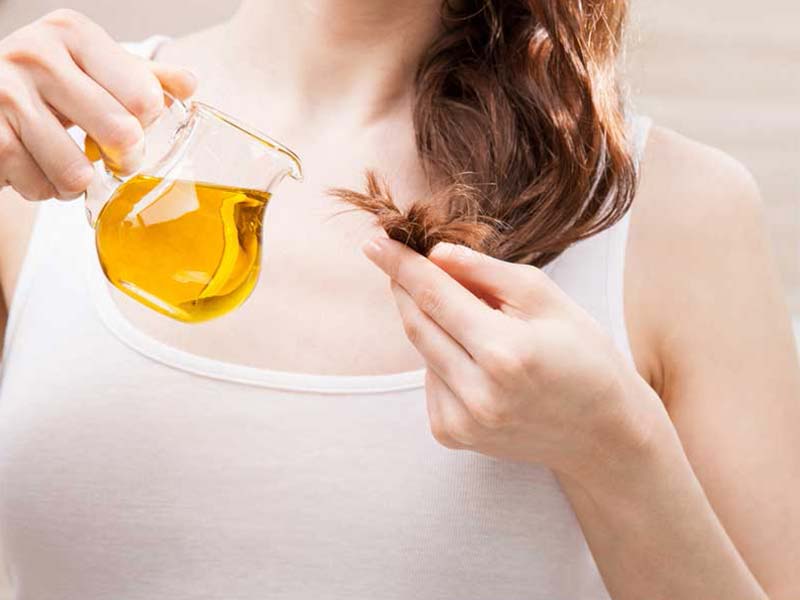 Improving Hair Scalp Heath
You may know that argan oil for hair growth offers great content of antioxidants and anti-inflammatory which is good for your skin. Hair scalp is a type of skin, so it can improve your hair scalp conditions; thus preventing hair loss (hair loss partly comes from hair scalp problems).
Argan oil application on hair scalp brings about the same effects as when you apply it on your face and body, making sure that it can improve hair growth.
Protecting Your Hair From Damages
You sometimes can suffer from damages caused by chemical processes in exchange for the desired appearance. Dying gives you colorful hair, while heat brings about many exciting hairstyles. However, the damages caused by them should not be belittled. Argan oil, with its high content of linoleic acid, oleic acid, and palmitic acid, gives you an extra layer that protects your hair from breaking while styled using heat tools. It is also rich in medium-chain fatty acids, so the styling process poses no threat to your hair.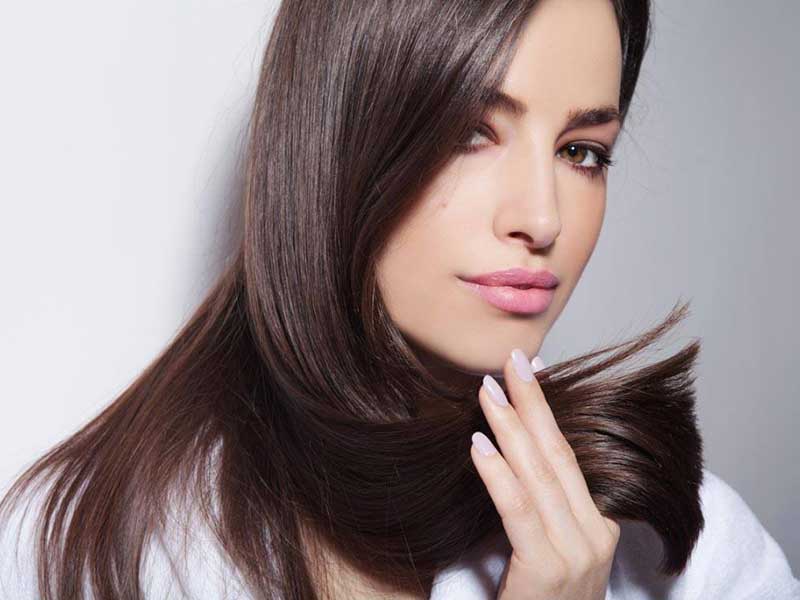 People getting problems with split ends can also use argan oil to reduce their formation; thus having thicker and healthier looking hair. 
You can make use of this hair oil to condition your human hair wigs and toupees also to bring along shiny and damage-free hairpieces.
Use Argan Oil For Hair Growth
Hair loss can be caused by hair scalp health problems. Argan oil is rich in vitamin E which showed its effectiveness on hair growth and also preventing hair breakage. It uses its high content of antioxidants and fatty acids to keep your hair moisturized and protected against damages. 
How To Apply Argan Oil For Hair Growth?
Argan oil for hair growth has been used in many different forms, each form has its own way to reach the best effectiveness. In this post, we mention three ones: hair mask, hair conditioner, and shampoo.
Argan Oil Mask To Boost Hair Growth
A hair mask can be a combination of argan oil, coconut oil, and castor oil. It's recommended that you use an argan oil hair mask in the evening. Leave 8 to 10 drops (the amount of argan oil varies based on your hair length) of argan oil on your hands and massage it into your hair scalp for 10 minutes to make sure that your hair is all covered by oil. Wrap your hair using a towel until the next day, wash your hair and style as you want.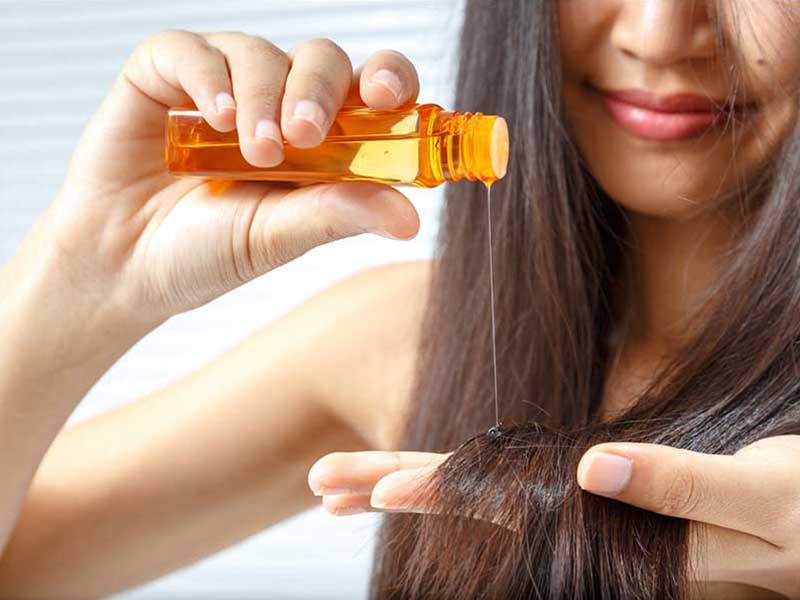 Hair Conditioner
Normal hair conditioners usually contain a lot of chemical ingredients which poses some threat to your hair. Using argan oil as a hair conditioner may give you many amazing benefits. However, remember that using it too often can make your hair get oily, so twice a week is advisable. 
Shampoo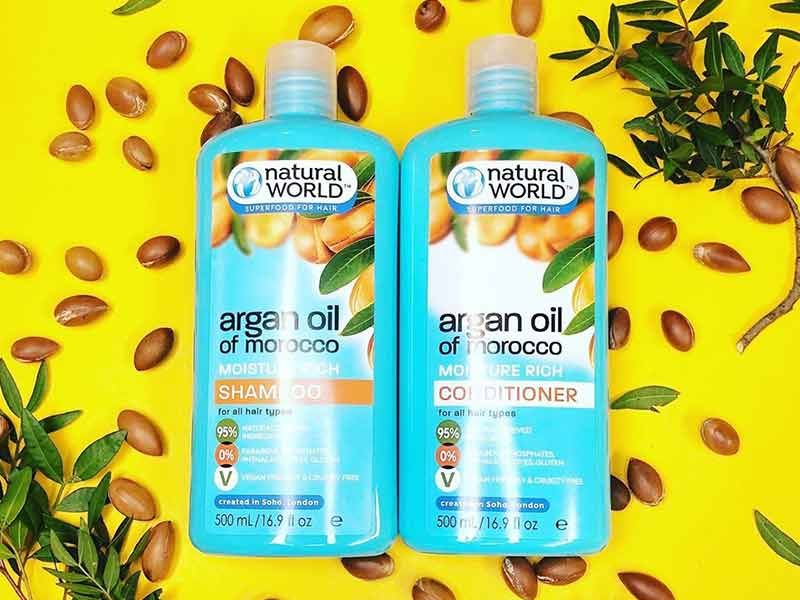 Adding argan oil to your usual shampoo is one of the best ways to keep your hair shiny and protected. The nutrient content of vitamin E is very effective in taking care of your hair, but remember that you should add only one or two drops of argan oil to avoid getting oily. 
You might also want to read:
Are There Any Other Essential Oils For Hair Growth?
Yes, and we have mentioned it before. They are coconut oil and castor oil.
Coconut oil has medium-chain fatty acids in abundance which is a great natural supplement of protein for hair. Protein plays an important role in hair growth, so coconut oil is one of the recommendations for hair growth. On the other hand, different from argan oil, just people with certain hair types feel fine with coconut oil.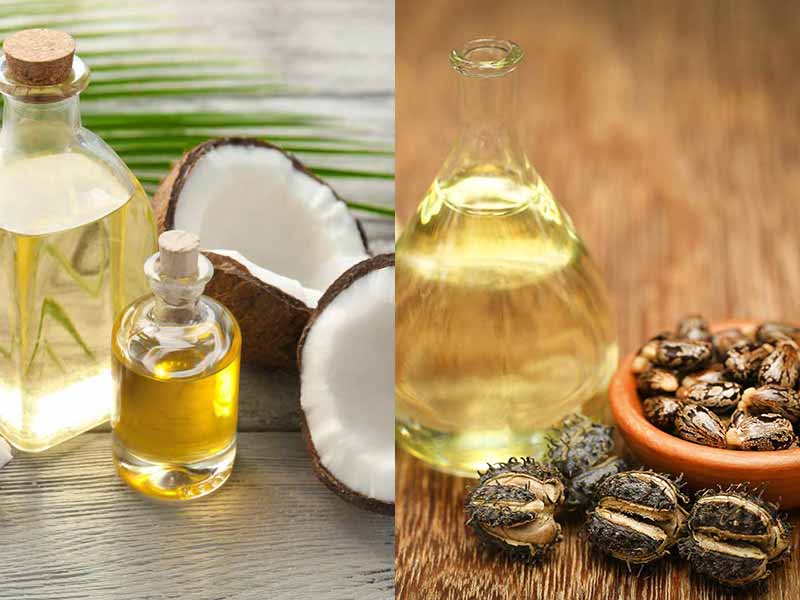 Castor oil is another choice for hair growth as it can strongly boost your hair growth thanks to the high content of ricinoleic acid which avoids hair inflammation. However, be careful with its side effects, as consuming too much castor oil can be very harmful.
The Bottom Lines
In this post, Lewigs told you some information on argan oil, its benefits, and how to use argan oil for hair growth. Personally, I think that this is the best option to fight hair loss compared to coconut oil and castor oil but depending on each situation, you will have your choice. 
For any further questions, feel free to contact Lewigs via our hotline (the WhatsApp button at the right bottom) or email: info@lewigs.com to get consulted. It's our honor to help.
See you in the next post!