Many customers who have bought hair from Lewigs ask this question: Can you perm weave hair? Can you perm human hair extension? Now, we will tell you the answer. Yes, you can. But be careful when perming hair systems. Real human hair weaves have the capability of being styled. As long as you do gently and correctly, you will get good results coming out of perming human hair weaves.
What does perm mean?
Simply put, a perm is a thermal or chemical styling process that creates a wavy and curly hairstyle. This technique helps add more hair volume and bounce to the hair. The results are not permanent, may last for months or longer.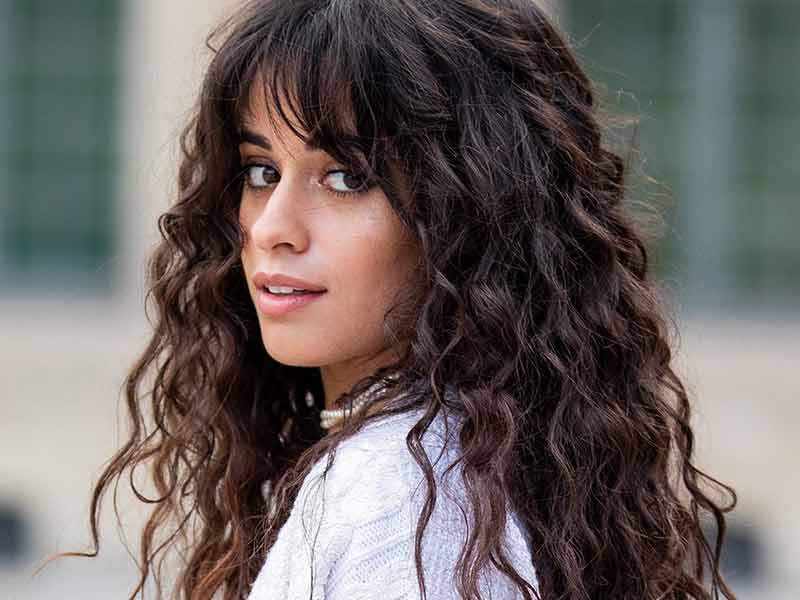 Can you perm your weave?
What type of hair weave can be permed? Can you perm a weave, human hair or synthetic fibers? The answer is clear. Feel free to perm or style 100% human hair systems. If you have heat-friendly synthetic hair extensions, you can do that. But we still recommend styling your human hair to get the maximum results.
How long do hair perms last? It also depends. A month or years, depending on how often you wear and maintain curls. Besides, there are some tricks you can do to make permed hair weave look as good as possible. Investing in some hair care products that are specially designed for wavy and curly hair. Most hair stylists recommend items that improve the elasticity, flexibility, and hydration of the hair weave. 
Related posts:
Can you perm and dye a weave the same day? 
Let your hair extension have break time before and after the chemically treated process. We mean that you should not perm and color your hair simultaneously as it is the main reason why your hair dries out quickly and damages. It is very best to perm the weave before coloring. But you have to wait a couple of weeks in between each styling process to protect the hair.
For instance, if you perm the hair extension week one, wait until week two or three before you dye it.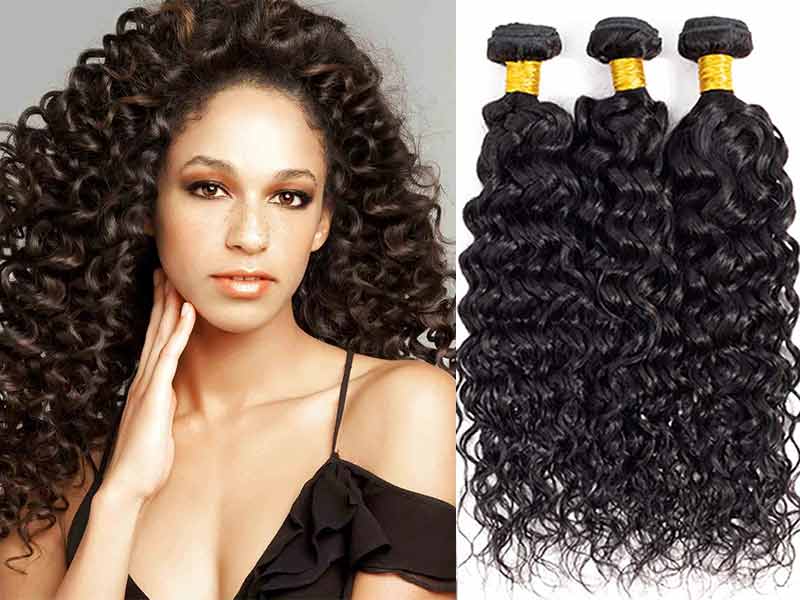 How to perm human hair weave
After finding your answer to the question "can you perm human hair weave", you should learn how to do it. The followings are detailed steps on perming hair extensions:
– Make sure that your hair weave is clean enough before perming. Deep clean the hair with a gentle shampoo and cool water. Don't rub it to avoid tangling and shedding. Then leave it air-dry.
– Once your hair is completely dry, spray heat protectant on it. This is a necessary and important step that you can prevent the hair from heat damage. Then comb through the hair to get rid of all knots.
– Plug your curling iron into an electrical outlet to heat it up. You set the heat level that suits your hair weave to make sure that it will not burn hair strands.
– Section your hair and start perming. Roll the hair section around the heat styling tool and let it set for seconds. Unroll it and you have curls as you desire.
– Repeat until you have permed hair weave. Finally, spray a nutritional agent on the hair to make it look shinier and good-looking.
Aftercare tips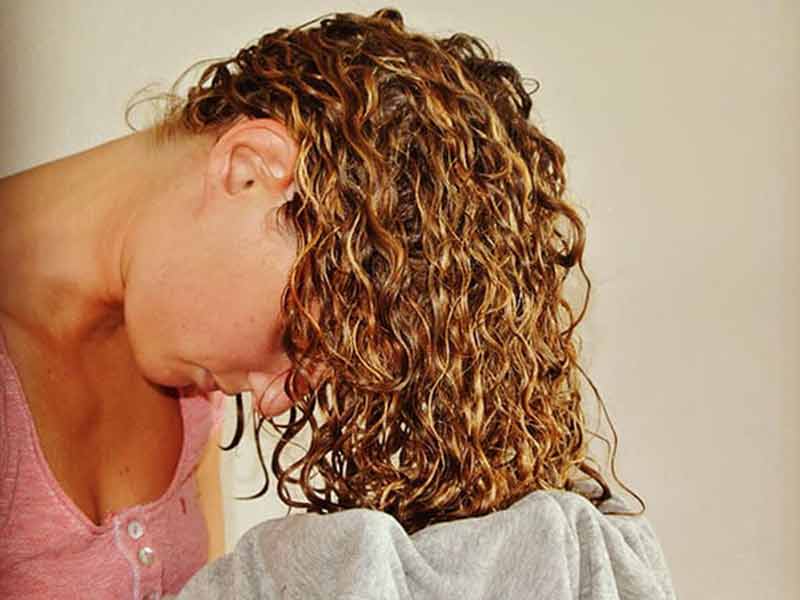 There are some aftercare tips to stop damage to your hair extensions, they are:
– Don't wash the hair weave right after styling it. Don't let the hair wet in any way for the next 48 hours after the perm. The longer you keep the hair dry, the longer the curls or waves can stay.
– Avoid touching or braiding the hair.
– Gently brush the permed hair weave with a wide-toothed comb.
Generally speaking, to prolong hair weave's lifetime, you treat the hair extension as your natural locks.
If you have no time or are unsure about the perming technique, go to a good hair salon to ask for help. A hairstylist is well-trained to make the hair beautiful.
FAQs 
How can I keep perm hair weave last longer?
It is a process, including shampoo, condition hair. Bear in mind that co-wash the hair helps nourish all hair strands, but don't wash it too frequently. Because it will loosen your curls over time. Pair it with a good conditioner as a way to add moisture to your weave. Since hair weave is not your real hair, don't skip care for it.
What's more, you should keep the hair perm from other chemical processes and treatments to avoid hair damage.
Can you perm your hair after a quick weave?
Yes, you can. The perming does not affect the bonding of quick hair weave. If you do it cautiously and gently, you will get a beautiful hair look.
If you create a quick weave by using glue, don't let the heating tools touch the bonds.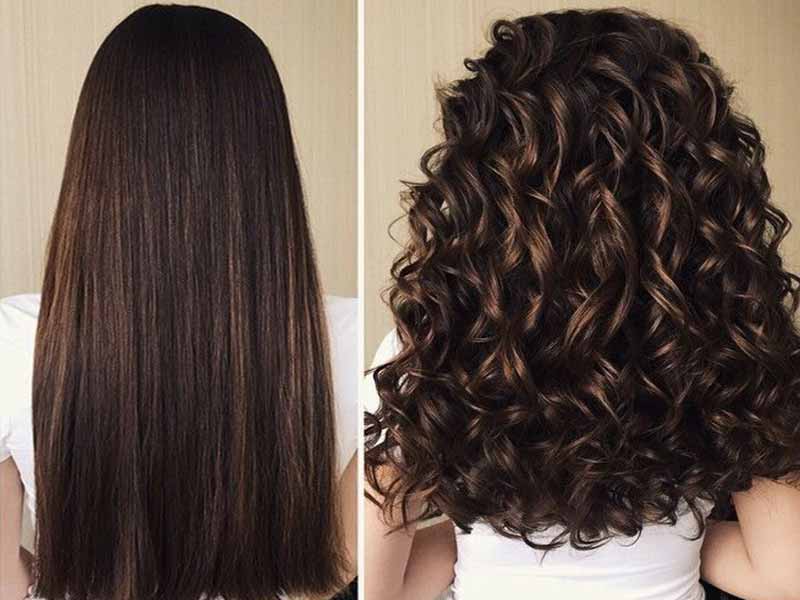 Does perm burn or hurt?
Remember that you are styling your hair extensions, not on your existing hair; hence, it does not hurt. The process will not damage your natural locks.
The only hurt you may notice is that it weakens your hair replacement systems. That's why pros advise you to care for the hair after styling it. Proper care is the best solution to maintain your hair weave. Do the research and find treatments to prolong perm hair's lifespan.
Jump to:
Is it safe to perm a colored hair weave? 
You can if you want. However, it may create a different hair shade than the one you dyed it before.
To sum up
Perming human hair weaves are possible, but it is a lengthy process. You should be careful during the entire process to get the best results.
We believe that you have your answer to this question: can you perm weave. Try refreshing up your hair extension and enjoy beautiful hairstyles. 
If you want to buy human hair extensions or wigs, come to Lewigs. We only provide real human hair systems at reasonable prices. Would like further information on our hair quality, please feel free to reach us or leave your comments below.
Find this post useful, share this post!