Male pattern baldness is a nightmare of almost of men around the world. It loses your self-confidence. There are many different methods for hair loss out there like hair transplants, scalp micro-pigmentation, and so on.
Have you heard about taking medication to treat hair loss? Do you take dutasteride or finasteride to prevent further hair loss? They are designed to create a fuller and thicker look. Many people are getting these treatments to treat forms of baldness, hairline recession, etc. Compare dutasteride vs finasteride to decide which is the best for you.
Finasteride vs Dutasteride
About Finasteride
Hair loss is a common condition that will lead to male pattern baldness. Finasteride is designed to prevent the conversion of testosterone into DHT in the body. It is the older drug. Developed in the 1970s and received FDA approval in 1992, it is believed and used widely.
The treatment is for men only. You use 1 mg/time/day. Finasteride is proven safety and efficacy in men at the age of 18-41 with mild to moderate hair loss. The common form of finasteride is on the tablet. You can take the medication with food to reduce stomach irritation.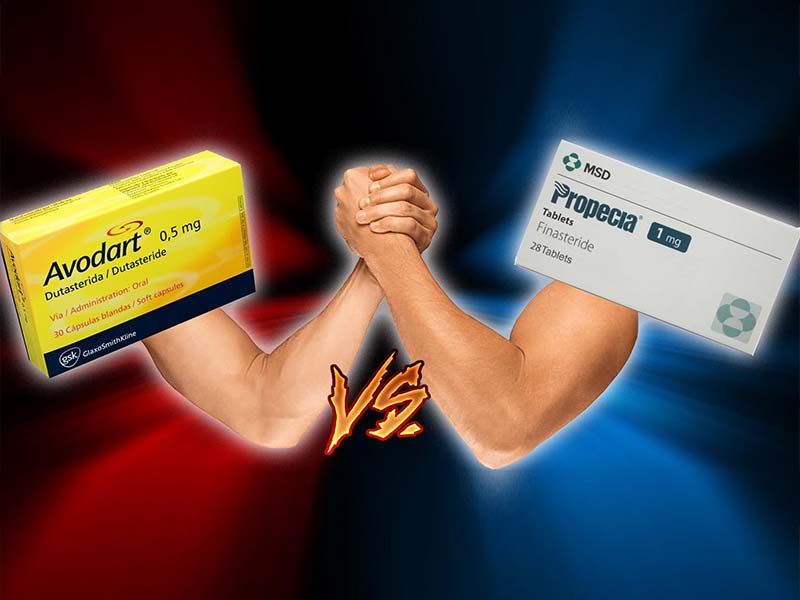 Dutasteride
This medication treats the symptoms of benign prostatic hyperplasia (BPH) and hair loss for men. It contains DHT blocking ingredients, so it reduces the hair problem very well.
Take dutasteride with or without food as the direction by your doctor, usually once a day. you should swallow the tablet, do not crush or chew. Take it regularly to achieve the best result. Use it at the same time each day to avoid missing it.
Because dutasteride can be absorbed through the skin and may harm the unborn baby, pregnant women should not use and touch this medicine. It may take 3-6 months to improve your problem. Talk to your doctor if your symptoms are not improved or worsen.
How to store the medication:
– Keep it at room temperature, away from moisture and light.
– Do not store in the bathroom or freezer.
– Never throw medication into the toilet.
– Properly dispose of dutasteride if it is out of date or cannot be used. Consult your pharmacist about how to safely dispose of your medicine.
Similar posts:
The dosage of dutasteride vs finasteride
– Finasteride dose: Be cautious to use in patients with liver dysfunction. You should take finasteride with or without food. About 1mg/day.
– Dutasteride dose: The recommended dosage is 0.5 mg once daily; not for pediatric patients.
Dutasteride vs Finasteride Hair Loss, Which Is Better?
Two types of treatments have similar effects. And the given question is which works better for hair loss? Dutasteride vs finasteride, both of them are used to prevent the conversion of testosterone to DHT and further hair loss. Especially, they are proven to work effectively at promoting hair growth in men.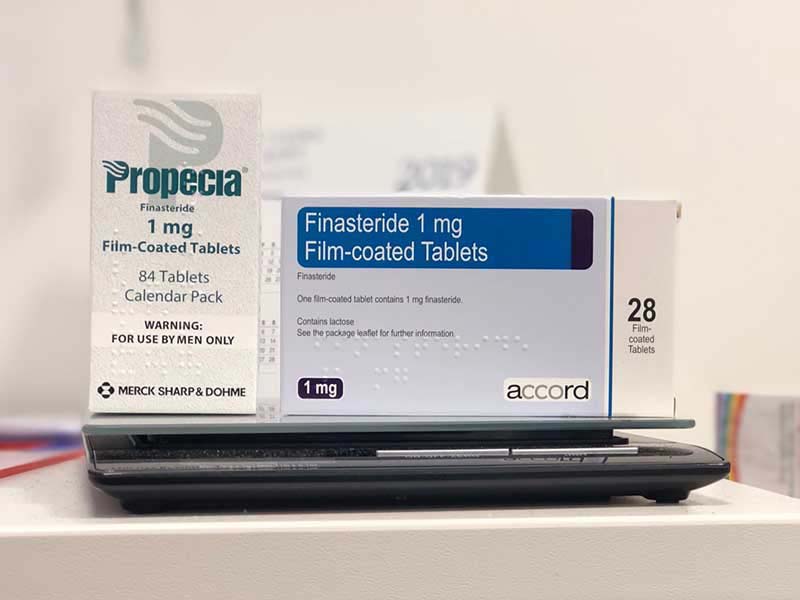 Finasteride appears first and approved by the Food and Drug Administration (FDA) for male pattern baldness. There are countless researches showed that finasteride operates well at improving the hair condition for both the short and long term. In general, 85% of users taking finasteride daily increase their hair regrowth during the first 24 weeks. 
Still, dutasteride is also a common medication now. It is continuing to be studied as a potential treatment option for hair loss. Some studies indicate that dutasteride can increase hair growth better than its counterpart. A study looked at 399 people and found that dutasteride blocked over 90% of DHT while finasteride's effect is less, around 70%. Besides, dutasteride can block DHT effectively and it stays in the body for a longer time.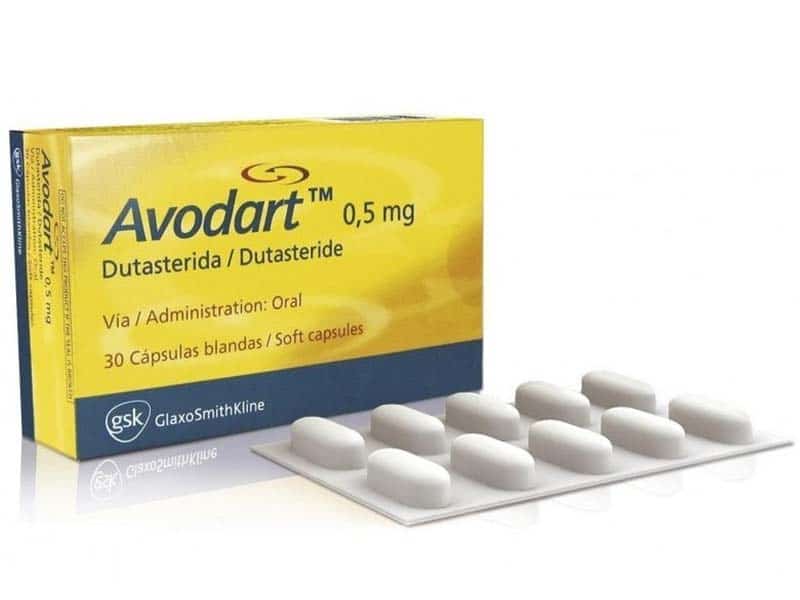 Experts say that dutasteride blocks more DHT than finasteride. However, we think that you and your doctor can decide which treatment is best for you. If you are finding a treatment for a fuller and thicker hair, discuss your doctor.
Dutasteride vs Finasteride Side Effects
Both of them have side effects, but they are rare and affect a very small percentage of users. Some studies show that can decrease sexual ability. Also, some users experience breast tenderness and rashes. But they are not common. In some clinical studies, there are only 1.8% of finasteride users experienced decreased sexual ability. Most of the side effects appear when you take finasteride for the long term. You should stop using the medicine if you see these symptoms. As a whole, finasteride is safe to use and these side effects are rare. If they appear, you can treat them as they are generally not permanent. 
What about dutasteride? Researches show that this medicine is entirely safe, even you take it at a higher dosage. Unwanted effects are rare and reversible. Common side effects include sexual problems (such as decreased libido, decreased semen), increased breast size or chest pain. If you have any signs of allergic reactions like rash, facial swelling, etc. consult your doctor for advice.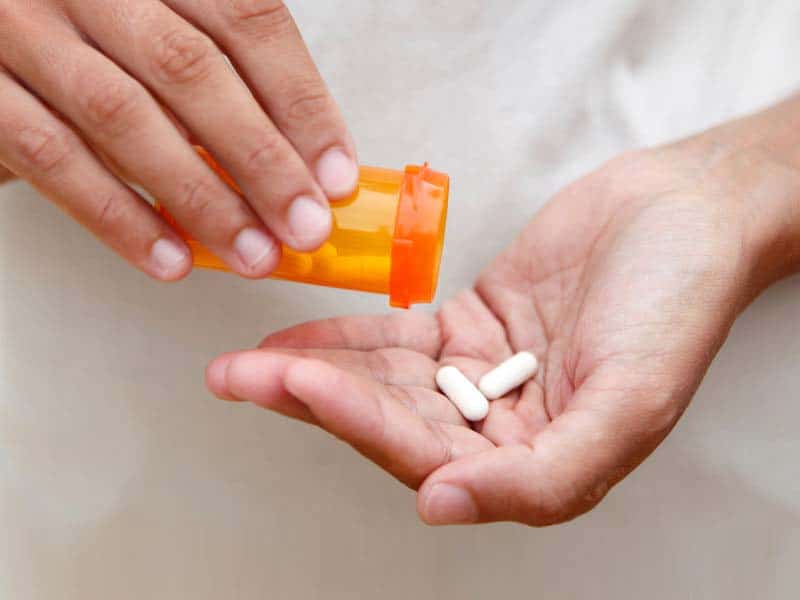 Finasteride vs dutasteride hair loss, similar side effects are:
– Decreased libido
– Ejaculation disorder
– Breast enlargement
– Allergic reaction
Jump to:
Caution
Although these unwanted effects are rare, it is important to note that they can still happen. Talk to your doctor or pharmacist if you are allergic to medications or any ingredients. If you have ever had liver disease or prostate cancer, we do not recommend these medications.
If you fear about their side effects, consider using a human hair toupee instead. It would help you cover your receding hairline seamlessly without posing any damage to your health.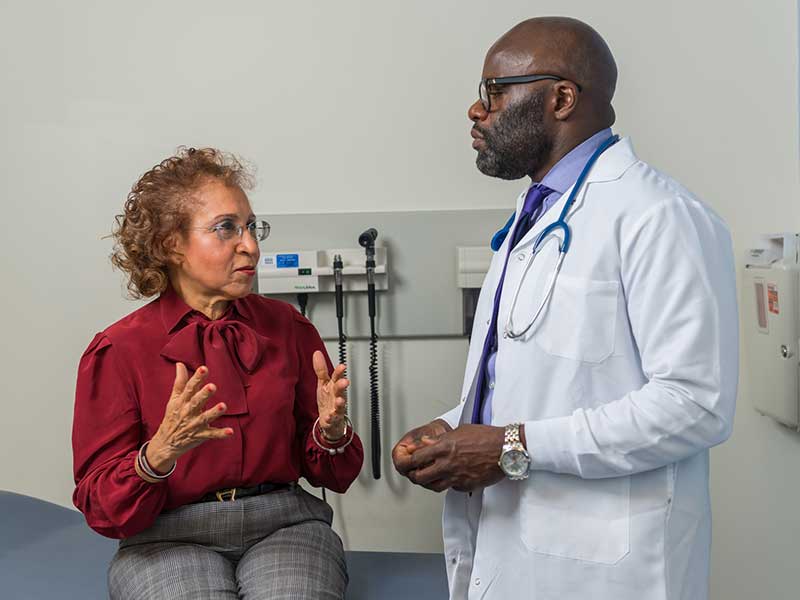 Remember that dutasteride vs finasteride hair is for men only. Women, especially those who are or may be pregnant, should not take them. Even touching powdered drugs can affect the unborn baby. If you accidentally touch them, wash the affected area with soap and water immediately.
The Bottom Line
That's all about dutasteride vs finasteride Lewigs wants to share with you. We hope that this blog post helps you have a deep understanding of hair loss treatment. Try it and you can see the difference between the scalp before after.
Follow us to update more interesting things about hair care and how to care for your tresses. If you find this post useful, don't hesitate to share it. Feel free to leave your comments or any requires below. We are always more than happy to help.