What is a beautiful hair? It must possess a trending color and style. Still, brassy hair can make beauties feel unconfident. So, maintain your hair color is necessary. How to remove brassy tones from brown hair? How can you do to avoid fading hair color? You do not have to look elsewhere for the proper response. Lewigs is here to help you out! Be sure you go by these tips for your hair's beautiful look. Are you ready to make your hair more fabulous? Let's start.
Cancel brassy hair out with vinegar
Some say that vinegar is a fantastic method to remove the brassy tones out of your curls effectively. It also appears in the ingredient of color protection shampoos. Apply vinegar if you want to get your brown strands back to normal. You can combine apple cider vinegar with natural oil (olive oil, almond oil, etc.) to create a magical mixture. And then apply it onto your locks to add shine and moisture to your hair.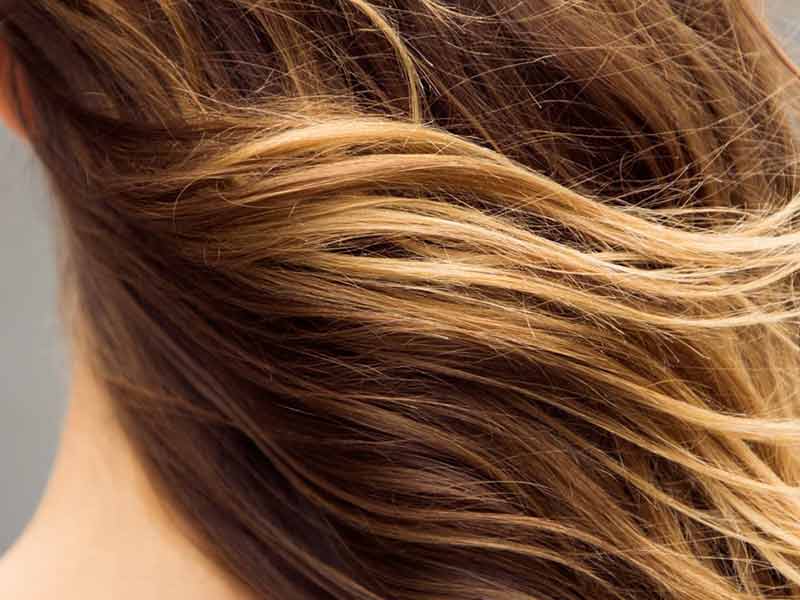 How to get rid of brassy hair with vinegar? You need 2 tablespoons of filtered water and 4 tablespoons of apple cider vinegar. You pour them in together. Apply the concoction evenly on your hair strands. Make sure that you use this mix after shampooing your hair. Leave it on your hair for about 10-15 minutes and stay in the sun. Just do gentle massage of your curls while waiting. After the time is up, you rinse out your hair with only water, no shampoo. This amazing tip can quickly get rid of brassy tones and bring a shiny look to your mane. Repeat the process for a couple of weeks when you get your desired look. 
Further tips and tricks:
Try a blue shampoo to remove brassy hair
How to get rid of brassy hair? You can find benefits from toning products like blue shampoo if you are a brunette girl. In fact, blue shampoo is designed to remove unwanted brassy tones and fix brassiness in brown hair. Brassy tones are a common problem among gals who color their hair when the dye starts to fade. Use blue shampoo is a great way to cancel out unwanted out from your brunette hair.
Wash this shampoo up to 2 times a week when you realize that your colored hair or highlights are getting brassy tones. But be careful. If you use it too often or take too much amount at one time, your hair can turn darker than your desired shade.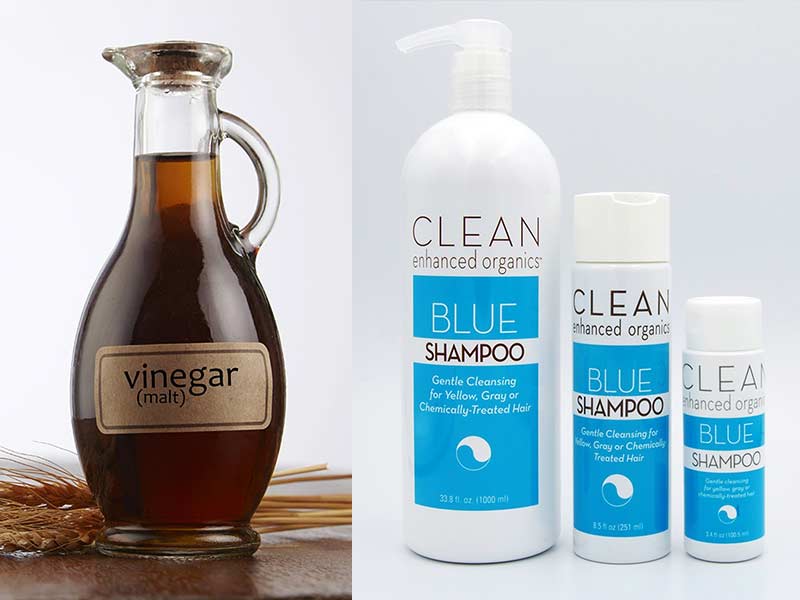 Blue shampoos work well in brown hair like the way purple hair works for blondes. Hence, you should use it if you want to get a deep and shiny brown hair look. Many famous hairstylists are also a fan of these items. You can try and play around till you find the right shampoo for your hair. Blue shampoo is entirely safe to try at home.
Avoid sun exposure
Like your skin, your hair also needs to be protected when you are out in the sun. You know UV rays are the enemy of our skin, and it affects your hair color as well. The sun tends to dry and fade our colored hair. Therefore, it is better if you cover up your colored hair by wearing an oversized hat as a way to maintain your colored hair.
Also, use high-quality and standard hair spray with a UV filter when you are going to be spending a long time outside in the sun. It is an alternative and excellent method on how to remove brassy tones from brown hair. Try to protect your curls and avoid unwelcome brassiness.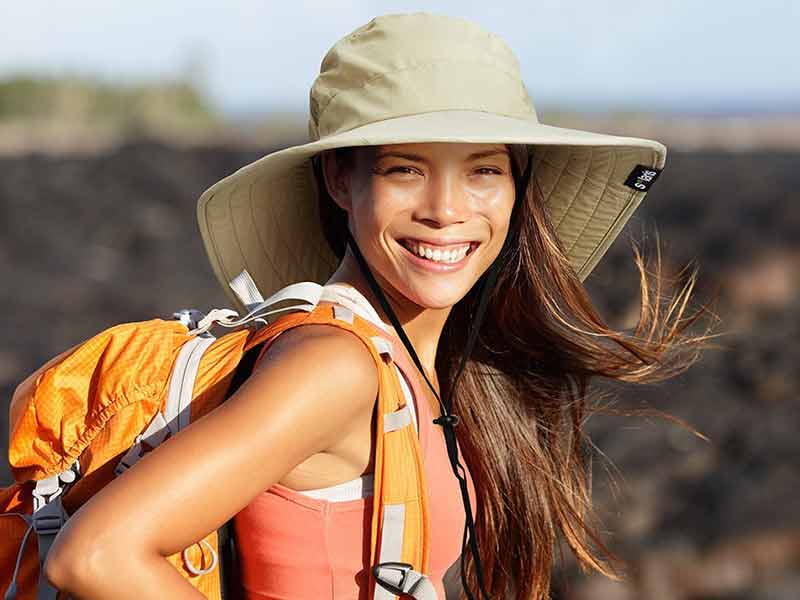 Keep conditioning your tresses
This is a simple and essential tip on how to tone brassy brown hair at home. Remember, the more healthy and soft your curls are, the less likely the dye will fade. Your hair state can be improved by applying a deep-conditioning treatment. After treating your hair, you will notice that your hair will be gloss and smoothy. The conditioner is used to hydrate and moisturize your mane well. Just be sure that you take care of your hair carefully, you can get rid of brassy tones from brown hair.
Stay away from heat styling tools
Heat is your hair's enemy. So heat styling tools like hairdryer, curling irons, straighteners, and more can affect your colored hair. It makes the hair dye fade faster and turning brassy hair. Your hair is weaker and weaker after dyeing many times, and styling hair can lead the hair condition to become worse. Instead of risking your colored hair, it is best if you protect your tresses. Consider to let your hair in its natural texture. After shampooing, spritz a heat-free hair styling product and let it air dry.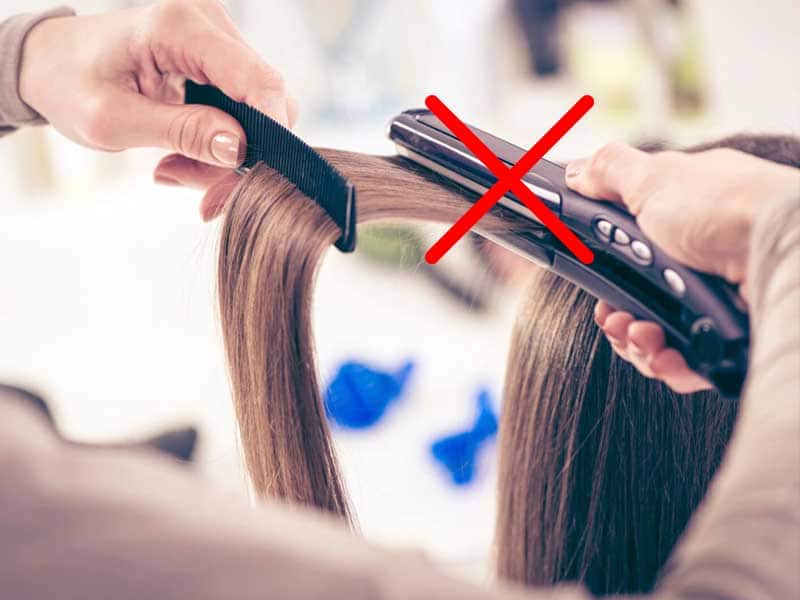 Wash less to get rid of brassy hair in brown hair
Wash your hair can keep it clean, but do you know that high mineral levels in water are the cause of turning brassy tones in brunette hair? It would help if you decreased the frequency of washing hair with hard water. Worried your mane will look oily and dirty? Invest in dry shampoo is a good trick. 
Read more:
Consider using a hair toner in your brown hair
Another tip on how to remove brassy tones from brown hair is the hair toner for brassiness. It works for keeping your brunette hair cool-toned. There are tons of in-salon and at-home hair toners out there, all you just to do is using a suitable product for brown hair specifically.
Also, call up your hair colorist and book an appointment to remove brassy tones. They know how to do to bring your hair back without damaging your locks. They will give you some advice on struggling with brassiness.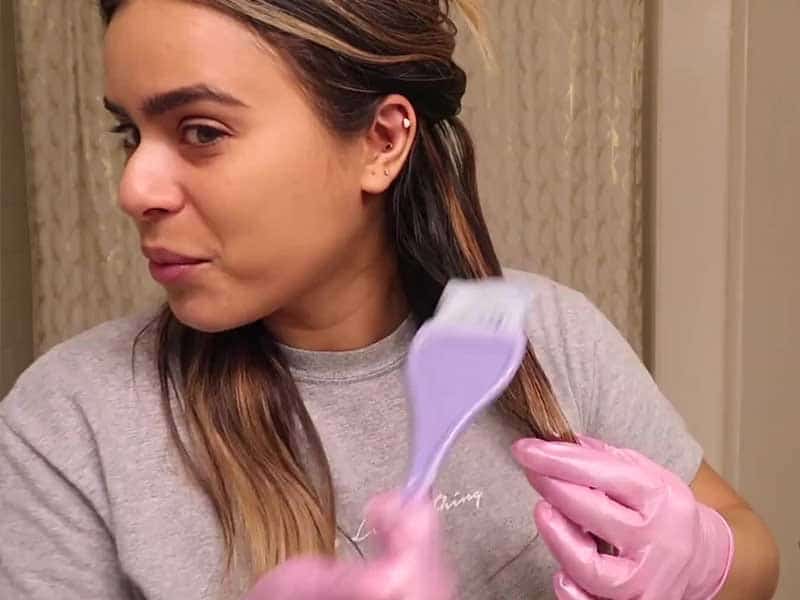 In the bottom line, try these tips and tricks on how to remove brassy tones from brown hair, and do not forget to tell us what works most fantastically for you! We are happy to hear good news from you!
This is not enough – of course, but if you are looking for the necessary information about maintaining your colored hair, this post will never let you down. In case there are any inquiries, leave a comment below and we will give you the answers as fast as possible.