Hair replacement systems have become increasingly popular among not only women but men as a result of how convenient it is in increasing volume to your thinning hair. These days, you do not have to worry too much when your crown because thinner. Wonder why? It is because effective solutions are readily available to deal with this concern immediately. Thanks to the full lace human hair wig and the like, you can today go out confidently with a fabulous, voluminous hair appearance no matter where and when you head. Undoubtedly, to attain the most satisfactory hair finish, having a healthy-looking hair enhancer is significant. In other words, you should have a decent idea of how to wash a human hair wig at home and doing other simple things to take better care of your hairpiece. In this post, Lewigs is going to help you with that. 
The guide to properly wash your real human hair wig
Appropriate care is the key to the durability of your hair system. Below are the step-by-step guide to rinsing your hair wig.
1. Detangle the hair
Before you wet the hair, do not forget to detangle all knots with care. We recommend you use a wide-tooth comb and brush the curls from the end gently. After you are done with handling the end, brush towards the root. If you do not have that comb, your fingers are good to go as well.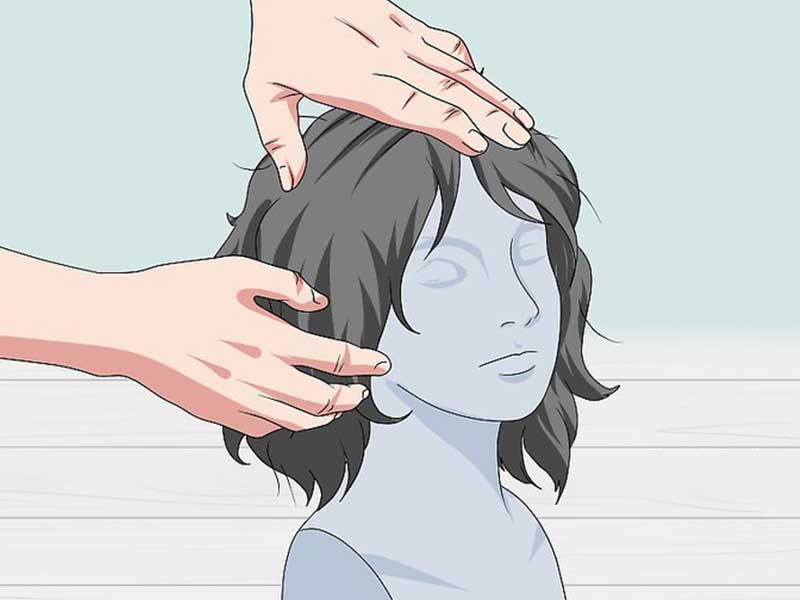 When it comes to hair tangling, be calm and patient. Get rid of knots gradually. Do not hurry up, pulling hard. That way can worsen your hair condition.
2. Wash out your hair using lukewarm or cold water
How to wash a human hair wig? The next step is placing it under the faucet. Let it be wet there. It is okay to soak it in water. Still, be sure you do not rub it to present shedding and tangling.
Similar posts:
3. Use a specialized shampoo
Water is not enough to rinse out the hair system. You should apply a proper amount of shampoo on it. The item should be in good quality. Find your hair piece's best fit. Do not let it harm your wig.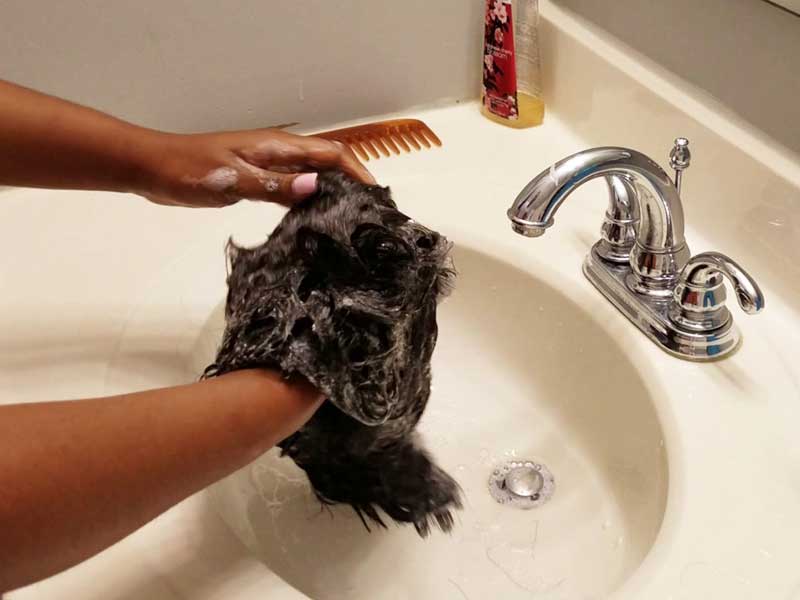 As different human hair replacement systems have different styles and textures, you may be confused about the way to wash a curly/ wavy wig, the tips for washing a lace front wig, to name a few. Well, make it simple. For curly hair enhancers, you can use a shampoo intended for it.
4. Follow with rinsing the wig using water
Rinse it under the shower or in the sink. Do you have thick hair? Then, you can wash it twice to guarantee that any shampoo leftover is gone.
5. Condition it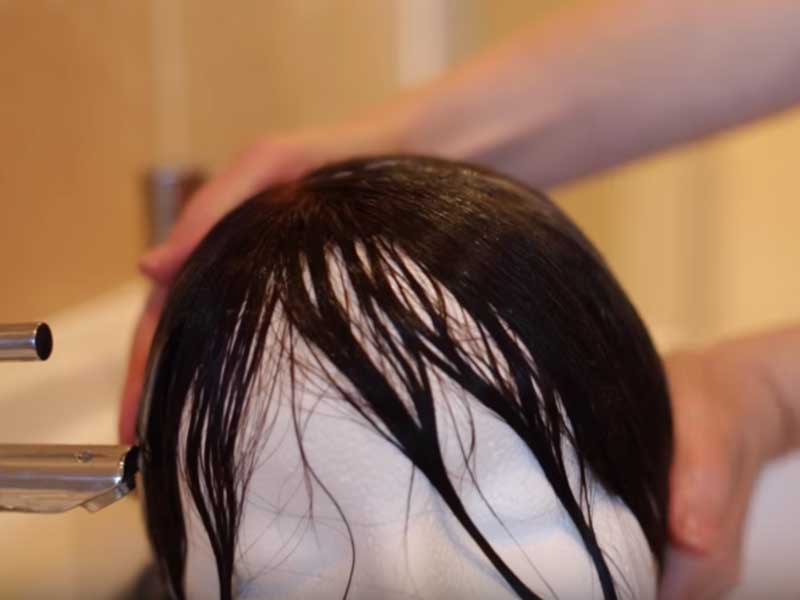 After using shampoos, reach for a high-grade conditioner to take care of your hairpiece. Be sure you do not put the conditioner into the hair's root. Place it near the attachment, neither. It is because the wig's knots in the cap will be likely to loose – meaning some loss of fibers.
6. Wash out the conditioner
Let the conditioner be on your hair for two minutes three. Next, rinse it out with water. Do not forget to rinse it in one direction to stay away from tangling.
That is all about how to wash a human hair wig. You can watch the Youtube video for a visual guide as well. Note that you should take off the hair piece before you wash it. Many people wonder whether they can wash a wig without wig shampoo and whether they can rinse it with their regular shampoo. Well, you can make it clean using only water.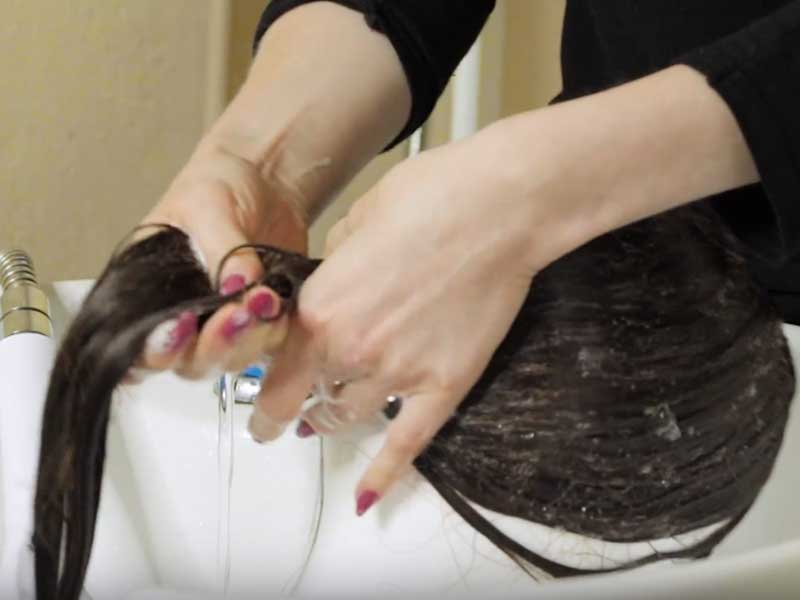 Still, it is, of course, not as good as doing so with shampoo. For regular shampoos, rely on those that do not contain parabens, sulfates, and other harmful minerals.
What is more?  How often do you need to wash a human hair wig? You should clean it about every six to eight weeks if you wear it so usually (around eight to ten wears). Still, if you put it on more often, it needs washing more frequently. If you wear it every day, use many products, and tend to sweat a lot, you may desire to make it clean every six to eight wears.
Dry your wig
After you learn how to wash a human hair wig, do not ignore drying it. This step is as important as the last one. Let it air dry on the stand. Alternatively, allow it to dry on the mannequin head.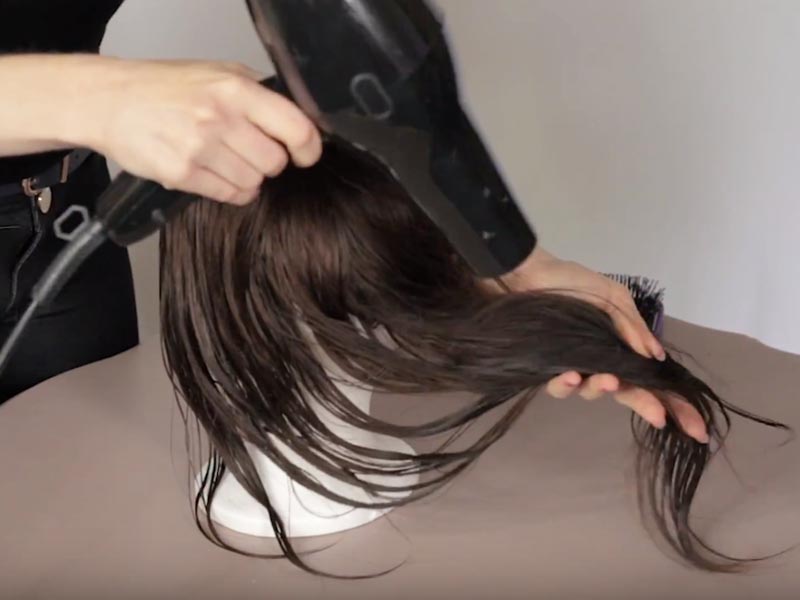 Be sure you do not use your comb to brush it when the wig is wet. If your hairpiece is curly, stay away from the brushing comb. Use your fingers instead of enhancing the curl.
What if you are rushed? Then, pull out your blow dryer and let your hair system dry with it. Remember to blow-dry only about 90% and leave the rest to air dry. By doing so, you can save your wig from any potential damage. As soon as the wig cap gets dry, feel free to put it on your head. Also, the blowdryer should be on the low-heat setting.
Jump to:
How to wash a human hair wig from Lewigs
It is just the same as the above guide. You know, we only use unprocessed Remy hair for producing the hair replacement systems. That is why you can rest assured that every cuticle is fully active as well as running in the same direction. Be sure you wash it downwards without scrubbing or rubbing it to avoid any tangling.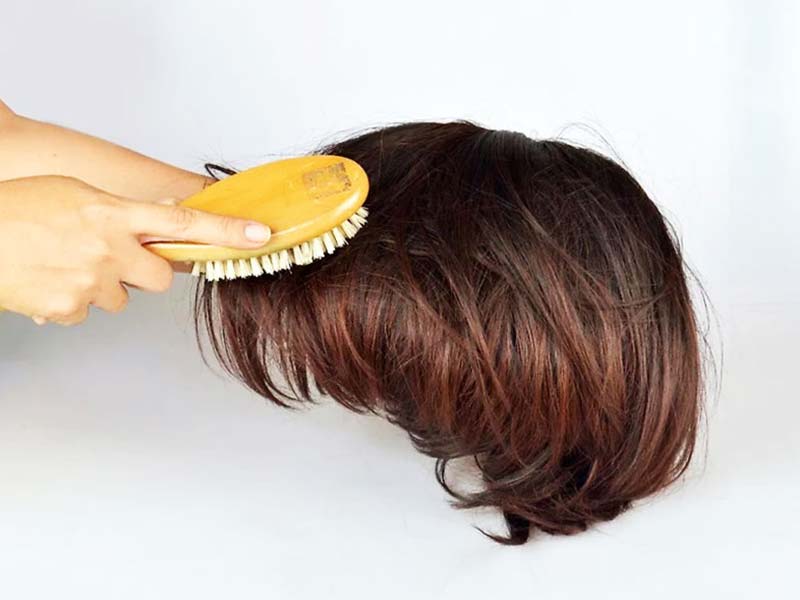 Our 100% human hair wig from healthy Cambodian and Vietnamese donors can give you a shiny and outstanding appearance every time. You can choose between various lengths, sizes, and textures, and style them.
On the other hand, you can wash the processed human hair, such as the one from China, with more ease. It will not get tangled easily since the cuticle layer is gone already. That said, it is less durable than the unprocessed hair.
The bottom line
Now that you have known how to wash a human hair wig at home, take good care of your hairpiece. Bear in mind our remind about the way to wash full cuticle hair to avoid tangling and knotting.
If you have any further questions or want to try our hair, feel free to contact Lewigs at any time.