Have you ever heard about "4c hair type"? This concept may be unusual for many people. Let's take some pictures of celebrities to understand 4c hair type easily such as Teyonah Parris and Uzo Aduba. 4c hair type is extremely special, right? It looks like you have thick hair, but actually, 4c hair type is vulnerable and falls quickly if you do not spend time caring for it. So how to enhance hair growth? In our article today on Lewigs blog, we would like to share with you one simple ingredient – rice water for 4c hair growth. Please read it carefully!
What is 4C Hair Type?
This hair type is also called "Afro-textured hair" because it is popular among African American people. 4c hair is curly hair densely packed with tightly coiled hair texture.
Rice Water For 4C Hair Growth
Rice is a popular ingredient in many parts of the world. People use rice for not only nutrition purposes but also beauty purposes. They believe that rice water which you can get after soaking, washing or boiling rice can help improve skin and hair condition. This article focuses on introducing one of the most amazing benefits of rice water on hair, especially 4c hair which is hair growth enhancement.  Let's see how rice water can boost your new hair!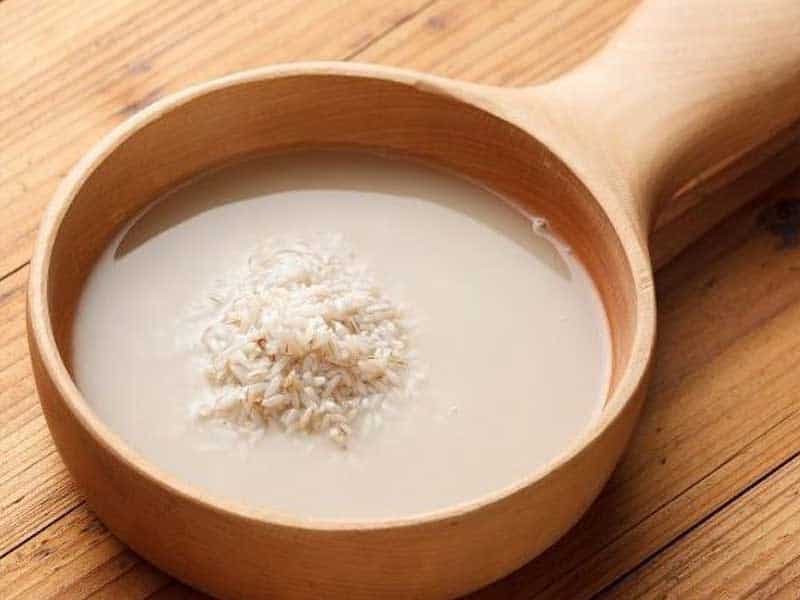 Reduces Damages
Damaged hair which can be the result of hair styling tools, wrong hair care routine, or environment pollutants is very weak and easy to fall. If you are suffering from regular hair fall, try to use rice water to gain vitamins. You may be surprised with the great source of vitamins in rice water. To be specific, with natural antioxidant effects, vitamin E nourishes the scalp and reduces the damages caused by free radicals. Moreover, rice water is rich in vitamin C which, like vitamin E, can act as a powerful antioxidant to prevent damages coming from free radicals. Rice water also has a carbohydrate called inositol that is helpful for not only reducing the current damages but also preventing your hair from further damages.
Similar posts:
Maintain Healthy Scalp And Hair
The healthier your scalp is, the more hair you will get. As mentioned above, vitamin E in rice water helps keep your scalp healthy. Besides, the amino acids in the rice water are beneficial for strengthening the hair roots, adding to hair more volume and shine, as well as smoothing your hair. So, try to use rice water for natural 4c hair growth.
Treats Dandruff
Dandruff is annoying. Nobody wants to see any white patches on the shoulders. However, affecting badly your appearance is not the only consequence of having dandruff. Dandruff harms your hair condition. Although dandruff does not cause hair loss directly, it leads to itchiness requiring scratching. At that moment, your hair follicles will be damaged, resulting in hair loss. In this case, rice water for 4c hair growth is an ideal choice for you because it can protect your hair from the growth of fungal pathogens.
Reduce Split Ends
Having split ends means that your hair does not receive enough nutrition. Therefore, you will lose more hair. Additionally, lack of nutrition cannot boost your hair growth. You can find the solution with rice water because this simple ingredient has a large amount of protein which can reduce the split ends.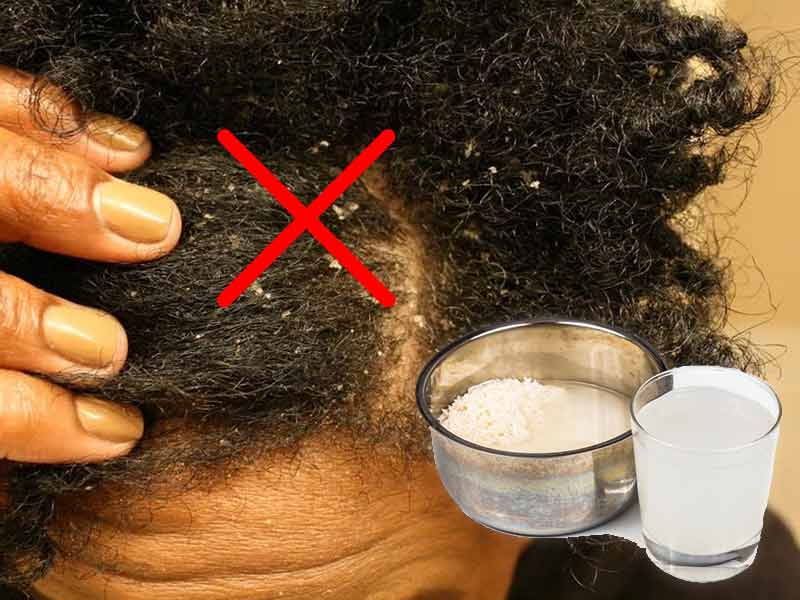 How To Use Rice Water For 4c Hair Growth?
You can follow one of some simple rice water for 4c hair growth recipes
Method 1: Fermented Rice Water
– Soak clean water with 2 cups of water in a round motion
– Wait for 25 to 30 minutes
– Strain the rice water
– Obtain the rice water in a jar for 1-2 days at room temperature
– When you notice a sour smell in the jar, put the jar to the fridge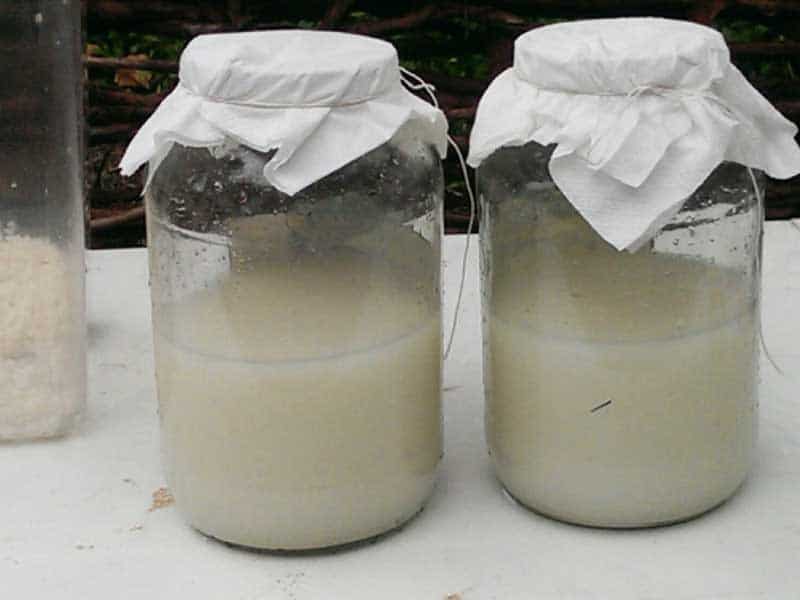 – Do not use fermented rice water directly, so you should add 1-2 cups of warm water to it when using
– Mix fermented rice water with an adequate amount of mustard powder and some olive oil to have a smooth paste
– Apply the paste on your scalp
– Wait for 20 minutes before rinsing hair with a mild shampoo
Method 2: Boiled Rice Water
You can save time with this method by using rice water while cooking.
– Add to rice more water than usual and cook rice
– When the rice is nearly cooked, you can take rice water on to the top layer. In case the rice is completely cooked, you can take the excess water in the tumbler
– Let the rice water cool at temperature room
– Add a few drops of essential oils such as rosemary, lavender, or chamomile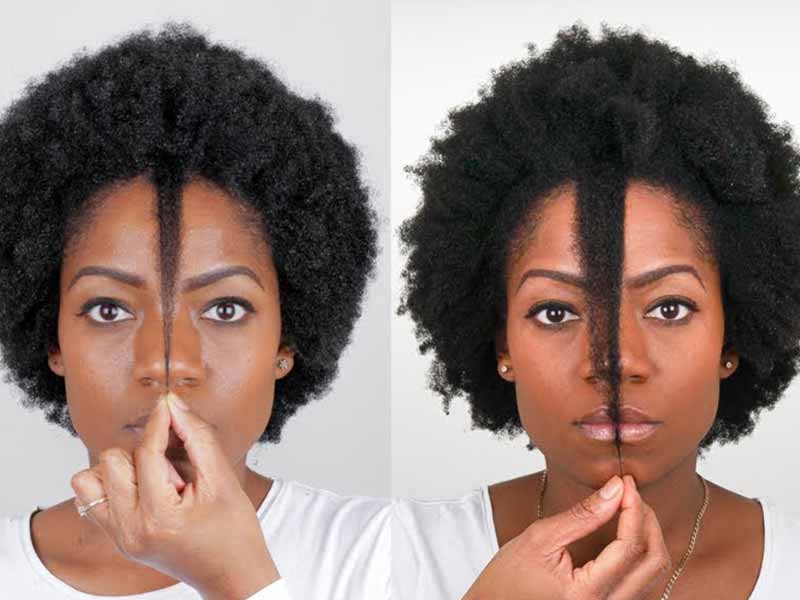 – After shampooing your hair, rinse hair with rice water as a hair conditioner
– Massage your hair for 5-20 minutes
– Rinse your hair again with water
– Do it once weekly to have rice water for 4c hair growth results
Jump to:
Notes
– 4c hair type is often dry and weak, so it is more prone to damage. Therefore, it is essential to use special hair care products for 4c hair. Wrong hair care products not only cannot improve the condition but also can make it worse, and you do not touch or look at your hair anymore.
– If you want to change your appearance with 4c hair without using hair styling tools because of the fear of hair damage, let's try to use a wig. A wig also helps you avoid the situation that you want to come back to your initial hair. In case you do not know how to buy a high-quality wig, come to us. Lewigs provides to you human hair wigs which can last for a long time if you take care of them regularly. Human hair wigs can bring you not only different but also natural appearance.
In conclusion, we hope the topic on "rice water for 4c hair growth" can help you improve your hair thickness effectively. You can send us any comments or opinions and we will answer as fast as we can. Please visit our Lewigs blog to read more topics related to hair care. If you want to buy wigs, contact us immediately through the hotline or email.