Beauty is all we want, but simplicity will be a stimulating plus. Hair trends are always a concern for all guys, and in today's busy life, attractive male hairstyles that promote "mobility" and simplicity will be the first choices. So does a modern man. To have a nice hairstyle, he needs both of the above factors. And ivy league haircut is one of the most popular options for busy gentlemen, which still ensures about stylish.
Of course, you will need a little inspiration to choose the ivy league hairstyle that suits you best. That is why we write this article.
Don't miss it out!
About the ivy league haircut
Men ivy league haircut is a nice hairstyle considered as a short variation of Buzz Cut and Crew Cut, but the fringe will be long enough to swipe aside. Therefore, it looks more delicate than the other hairstyles but still has simplicity. The barber will use a trimmer with a 7 or 8 blade to style it. The hair on the top of the head will also be longer than the sides.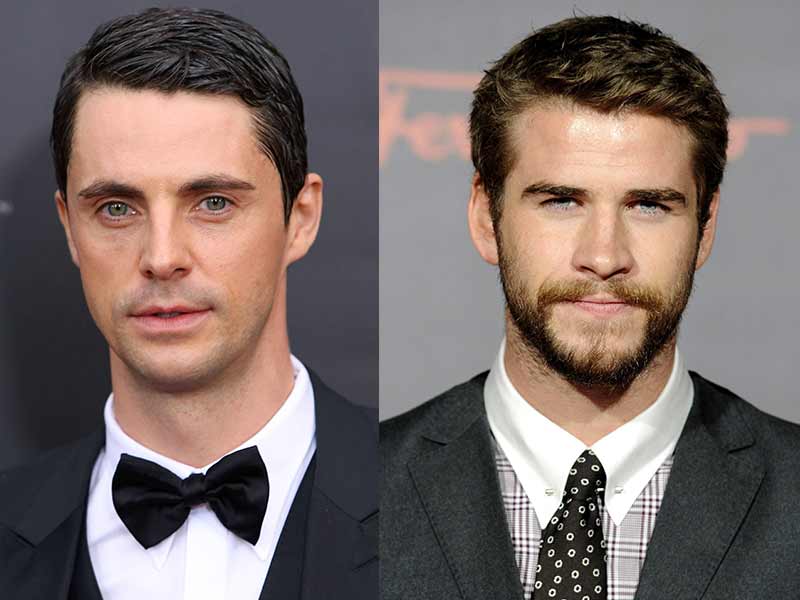 So why is it called the Ivy League haircut?
You can easily guess that it originated from the famous Harvard school. It appears in almost every American movie set on the school's campus.
Fortunately, the ivy league haircut fits every face, and it's easy to combine this hairstyle with a variety of outfits. You will be really polite and elegant when you wear suits. If you want to look more active, wear jeans and a t-shirt.
Other inspirations:
9 cool ivy league hairstyles for men
Classic ivy league hairdo
The classic haircut is the first variation of this hairstyle. It brings a vintage appearance but still full of charm. With neatly trimmed hair and long hair on the top enough to style into a side part, you will look brilliant and polite.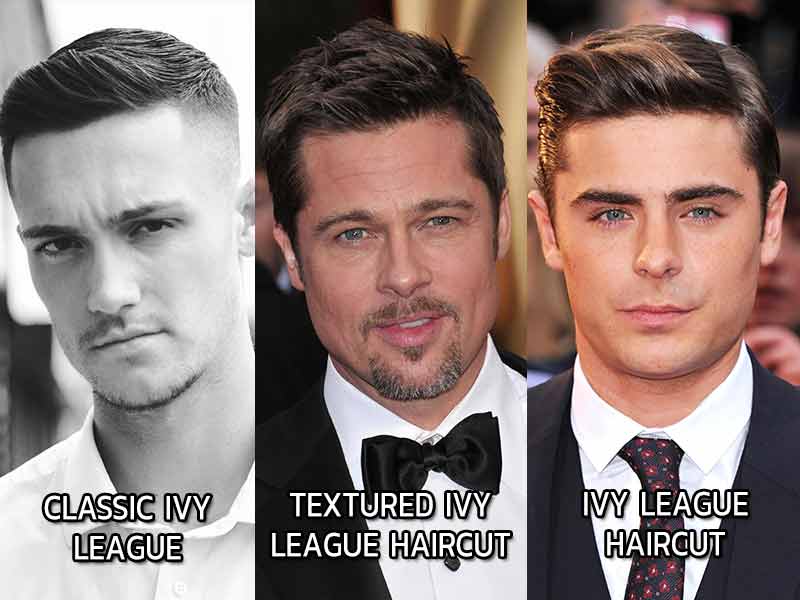 Textured ivy league haircut
This is the perfect haircut that anyone can style for themselves. Whether you have thick or thin hair, it will make your hair look natural and fluffy. In addition, it is one of the coolest and most contemporary ivy league for you.
Ivy league hairdo with fade
It's still the ivy league hairstyle with the top of the head longer, but it will have faded hair on the sides and the back. Therefore, the ivy league fade will look fresher and more modern than the usual ivy league styles.
Curly ivy league hairstyle
Even if you have naturally curly hair, you can still own a killer ivy league haircut. You just need to choose the longer hair length than normal straight hair, and you'll have a perfect long ivy league haircut. And because your hair is not like other people, you will look very outstanding.
Messy ivy league haircut
Sometimes, you don't want to be too shiny but still stand out from the crowd. That's when you should try this type of messy ivy league. This is a hairstyle that brings a natural, relaxed, but no less romantic look.
Tapered ivy league
The taper is one of the key features that make up the ivy league hairstyle's success. It will taper down at the sides, back and top of your head. If you choose this hairstyle, you will achieve the desire for a smart and shaped look.
Short ivy league
The short ivy league haircut is very simple to style that only requires your hair to be about 1-1.5 inches long. The short haircut will give you a look that has never been so traditional. However, if you still want to be a little different, subtly comb it to the side, and you will become a stylish man.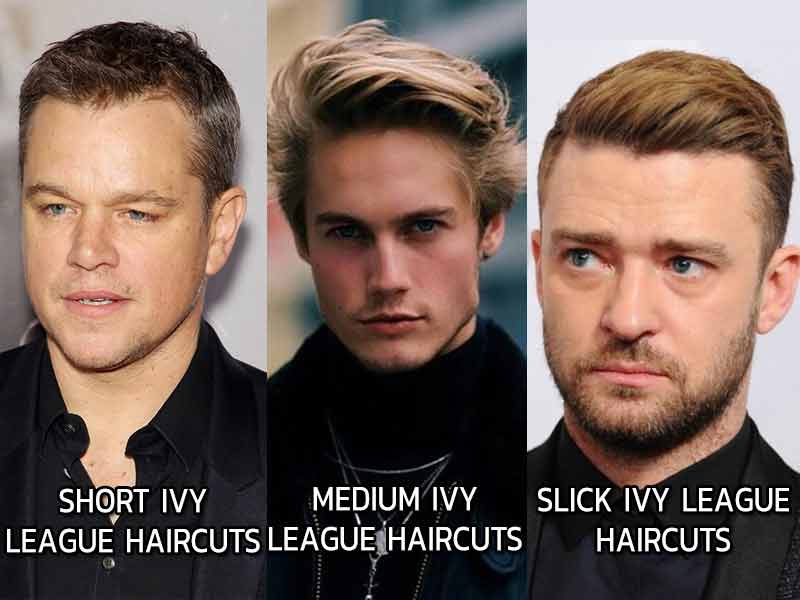 Medium ivy league haircut
To create this hairstyle, choose between a cut of number 2 and number 4, and you will have a fantastic appearance. And to make sure it's long enough, don't cut your hair too short but leave about one inch on the top of your head. Then you can easily style it to one side.
Slick ivy league haircut
Like every slick hairstyle, it also requires you to brush it back with a little hairspray. Besides, you can also combine it with a side parting to get a brushed-back and side-parted hair. Fortunately, this modern ivy league hairstyle is very flexible and can suit anyone.
Jump to:
How to get an ivy league haircut
This is a pretty simple haircut that is easy to style. Therefore, you should not cut uneven hair sections. In other words, they must create a plane, and the only difference is the top of the head.
With this men's ivy league hair, you need to leave about 2.5-3 cm of the hair on top. And since this is a short male hairstyle, but you need decent hair length, the fringe will be longer, about 4 cm. It will make you stand out enough when you style, brushing your bangs back. This is the highlight of this hairstyle.
Additionally, this haircut can be styled with scissors without using a trimmer. It will be especially beneficial when you want to save money but still have a delicate hairstyle.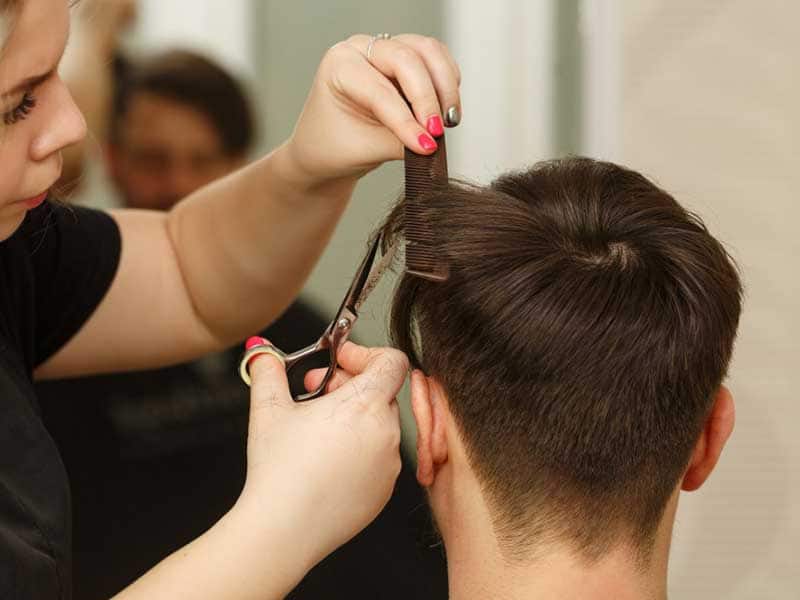 Also, the simplest way how to get ivy league hair is to go to hair salons. But remember that the barber may not know it even if it is a fairly common hairstyle. Besides, the haircut is classic, so not everyone can apply it.
Therefore, it is best to give the hairdresser specific photos of your favorite ivy league hairstyle so they can have suggestions that are right for you.
Our last words
Ivy league haircut is a simple hairstyle, does not need too much care, but still allows you to create many hairstyles as you like. You can swipe backward, brush upward, or add a little wax to make the fringe bulge. Feel free to create. If the inspirations we offer are useful for you, don't hesitate to like and share the article with others. Thank you.