Have you had any idea that pumpkin seed oil can improve hair count in those with hair loss problems, no matter what gender they are – female or male? This results from a 24-week study trial, which we will mention below.
In this post, we will specify whether pumpkin seed oil for hair is beneficial, if it is, how to use it for the best results.
Pumpkin seed oil: The definition
It is the result of the process of hulling, toasting, and expeller-pressing pumpkin seeds. This source is abundant in minerals, essential fatty acids, antioxidants, and others.
Pumpkin is also favored for anti-inflammatory and other substantial medicinal properties.
What is interesting is that people have valued pumpkin seed oil for its healing attributes ever since it was first made in Austria in the 17th century.
These days, people use this oil to treat all sorts of conditions and issues, for example, high cholesterol and prostate function problems. As a bonus, it tastes out of this world on a salad.
Pumpkin seed oil benefits for hair: What are they?
The top perks
Is pumpkin seed oil good for your hair? There are many health benefits that this oil delivers. They do not have a direct connection with solving hair loss. Maybe in an indirect way.
– Mineral Support
It is an excellent source of magnesium, minerals phosphorus, manganese, iron, and zinc.
– Antioxidant Support
These seeds have various antioxidants such as Vitamin E, mineral antioxidants, lignans, and phenolic antioxidants.
– Anti-inflammatory
People have used fatty acids isolated from this oil in medicine as they are right regarding anti-inflammatory benefits.
– Antimicrobial
These seeds have antifungal, antibacterial, and antiviral properties thanks to their proteins.
– BPH (Benign Prostatic Hyperplasia)
The oil is useful for treating, based on its zinc, lignan, and phytosterol content, which is what hair thinning drug finasteride was initially geared toward treating.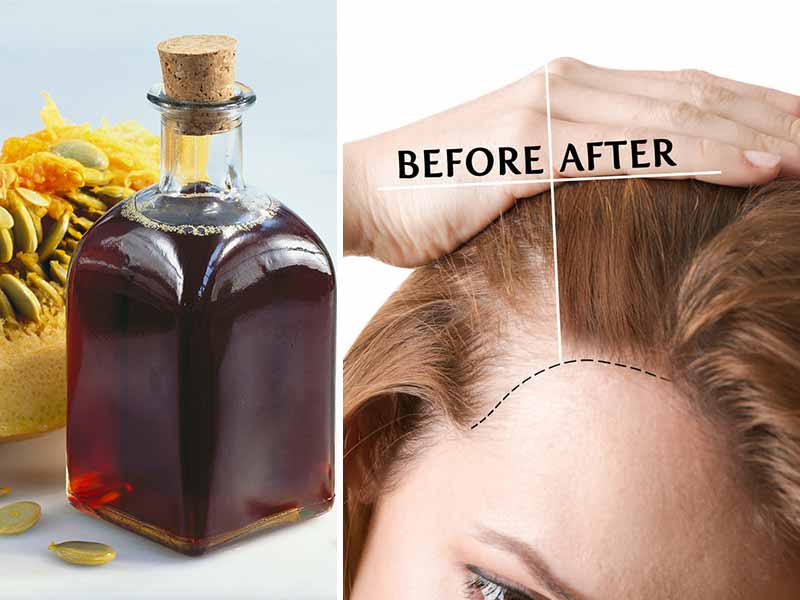 – Some types of hair loss
It is known as an antibacterial and antifungal agent. So, you can use it to keep the scalp clean and healthy and hair follicles active.
With that in mind, it may help deal with hair loss that results from dead skin accumulation, clogged hair follicles, or other conditions of the scalp.
– Male-pattern baldness
When it comes to pumpkin seed oil for hair, it may be useful for handling AGA (Androgenetic Alopecia). People also call it male-pattern baldness.
Pumpkin Seed Oil, according to Science
Does this oil work on treating hair loss, especially male baldness, as per study?
A clinical research project learned about the effectiveness of PSO (Pumpkin Seed Oil) as an AGA treatment. The supplement that the participants took was Octa-Sabal Plus with pumpkin seed powder included aside from other ingredients (i.e., Gamma-linolenic acid, Octacosanol, and Lycopene). 
The results showed that the group under PSO treatment enjoyed significant increases in their hair count. Spending 24 weeks to take a PSO supplement had a positive anabolic impact on hair growth among patients with AGA. 
So, Can PSO Handle Hair Loss?
PSO is likely to contribute various benefits, including antimicrobial and anti-inflammatory. But, we cannot tell precisely what impact it has on the hair benefits related to the growth cycle. Above all, the other ingredients included may play a part in hair growth as well.
Does it mean that you should avoid this oil? No.
Yet, it would be best if you got that we need more research, and there may be better alternatives out there.
Read more:
Best pumpkin seed oil for hair
After spending hours reading a lot of reviews, we have concluded on some of the top picks in the market these days. As time is the gold, we are getting to the point right below with the most updated list this 2020:
– Omega Nutrition Pumpkin Seed Oil, 12 Ounce by Omega Nutrition
– Flora Pumpkin Oil Certified Organic 8.5-Ounce Glass by Flora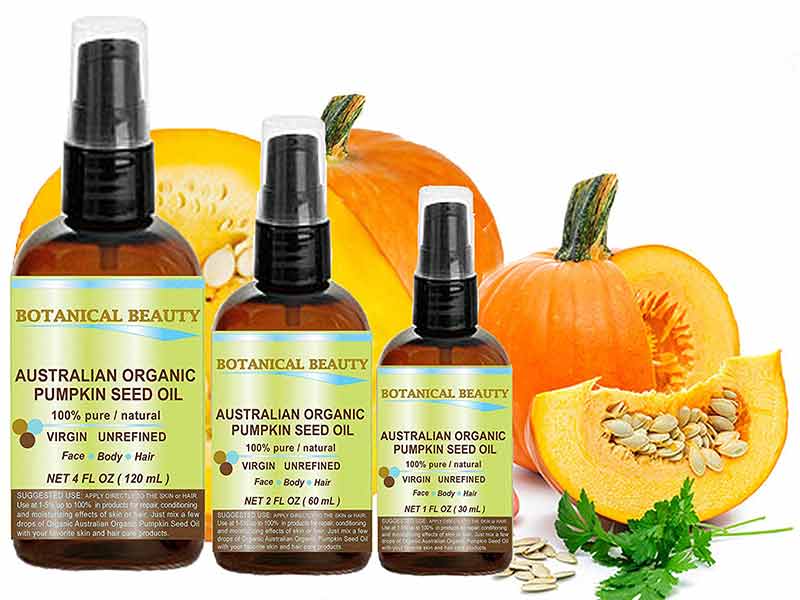 – Piping Rock Virgin Pumpkin Seed Oil Cold Pressed 100% Pure 16 fl oz (473 mL) Bottle Dietary Supplement by Piping Rock
– La Tourangelle Toasted Pumpkin Seed Oil 8.45 Fl. Oz., All-Natural, Artisanal, Great for Salads, Fruit, Greens or Bread by La Tourangelle
– Carlyle Pumpkin Seed Oil 16oz Organic Cold Pressed | 100% Pure, Extra Virgin | Vegetarian, Non-GMO, Gluten-Free | Safe for Cooking | Great for Hair and Face by Carlyle
– Pumpkin Seed Oil By Leven Rose, 100% Pure Cold Pressed Natural Moisturizer for Dry Hair Rough Skin and Nails 1 oz by Leven Rose
– Pumpkin Seed Oil – Grown in Oregon …plastic bottle (glass bottle16 oz) by Seed Oil Company
– Styrian Pumpkinseed Oil 8.45 oz, 8.45 Ounce by Castelmuro
– Best Naturals Pumpkin Seed Oil 16 fl oz 473 ml by Best Naturals
– Panaseeda – Andreas Seed Oils – Pumpkin Seed Oil by Andreas Seed Oils
– Best Naturals Pumpkin Seed Oil Bladder Control 1000 mg 180 Softgels by Best Naturals
How to use pumpkin seed oil for hair
For use in keeping your scalp healthy, you should massage the oil into the scalp along with some carrier oils, for instance, olive oil. Next, leave it overnight.
We recommend repeating this at least twice each week for two months or more to see results.
For AGA treatment, you can ingest the oil orally as a supplement. They are often packaged as soft gel caps or capsules. The dosage varies between 500 and 1000 mg. The cost differs, based on the brand, the course on the dosage, and the quantity bought.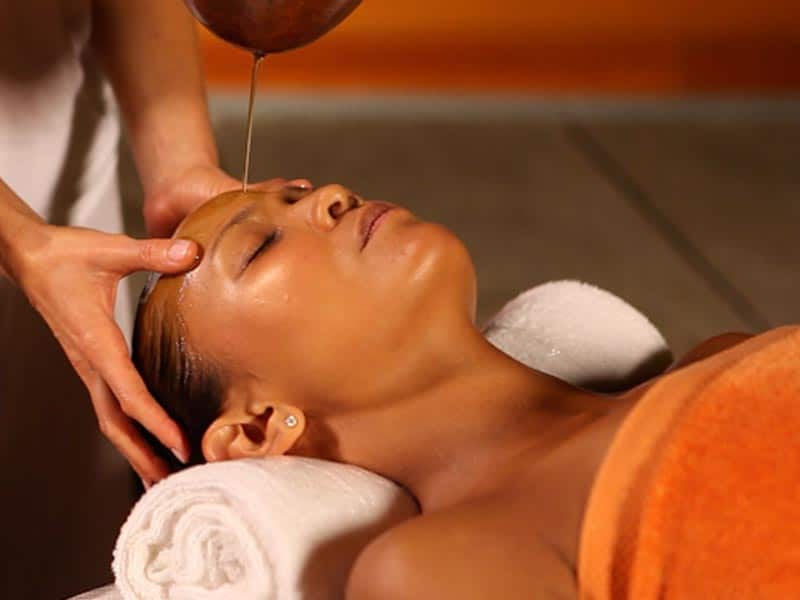 Those deciding what supplement to purchase should rely on the products with organic pumpkin seed oil for hair. They are often expeller-pressed ones.
Note that a recommended dosage for the specific AGA treatment has not been defined.
For another tip, you can use saw palmetto and PSO combined. They provide a positive effect after about three weeks of usage. Also, you can consider wearing a hair system to protect the locks from outside impacts.
Promising scientific evidence is available to support your use of pumpkin seed oil for hair to treat hair thinning, particularly AGA. Yet, there is only one trial, and we need more research to verify the results,