Rosemary is a native plant to the Mediterranean basin. It grows on arid and sunny soils. This plant with blue-purple flowers is very resistant, is content with little water, and also survives under very cold climates, even freezing. Let's discover the benefits of rosemary oil for hair in our article.
Rosemary Oil And Its Properties
Rosemary is known for its medicinal properties. It is antibacterial, antimycotic, and combats very effectively respiratory diseases.
It is identifiable with its particular smell, very camphorated, due to a large amount of camphene and eucalyptol it contains, which makes it one of the favorite plants in the field of perfumery, but also in that of herbal medicine. Rosemary also contains many flavonoids, responsible for the color of flowers and fruits, which are powerful antioxidants, as well as tannins.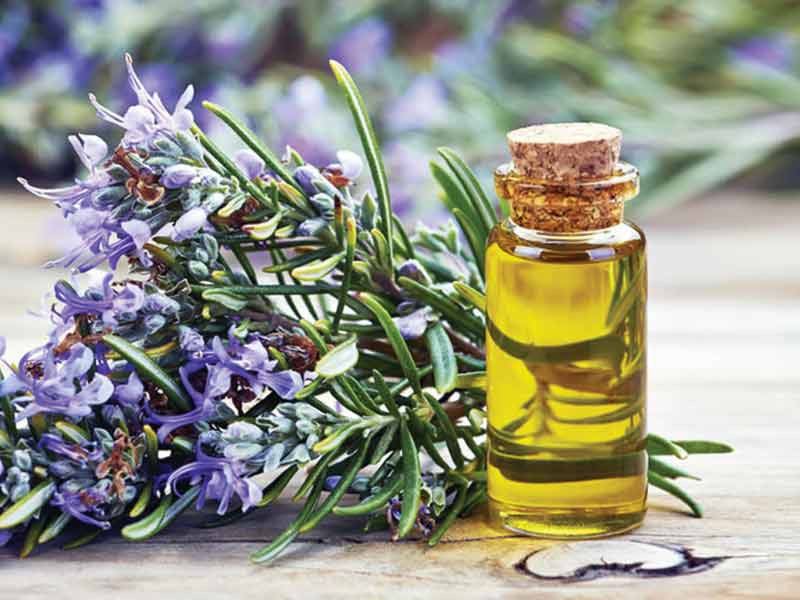 This essential oil is often used in aromatherapy. Organic rosemary essential oils should preferably be chosen. Rosemary essential oil is useful in many areas and is a very good natural product to promote hair regrowth.
Rosemary essential oil can also be used internally to aid digestion. It is indeed useful for its action in the liver because it regulates lipids and facilitates the evacuation of bile (responsible for the digestion of fat). Moreover, it has a diuretic, antirheumatic, stimulant (especially intellectual) and antioxidant action. Finally, like all rosemary oil, it is antibacterial and antiviral.
Similar posts:
Benefits of rosemary oil for hair
Rosemary is a shrub of Mediterranean origin, known for its revitalizing and antiseptic properties, which stimulate the hair from the root, avoiding their fall and promoting their growth.
This oil also stimulates blood circulation and allows the hair to be healthy and shiny, in addition to being an excellent darkening agent, ideal for deepening brown or brown hair and for concealing white hair.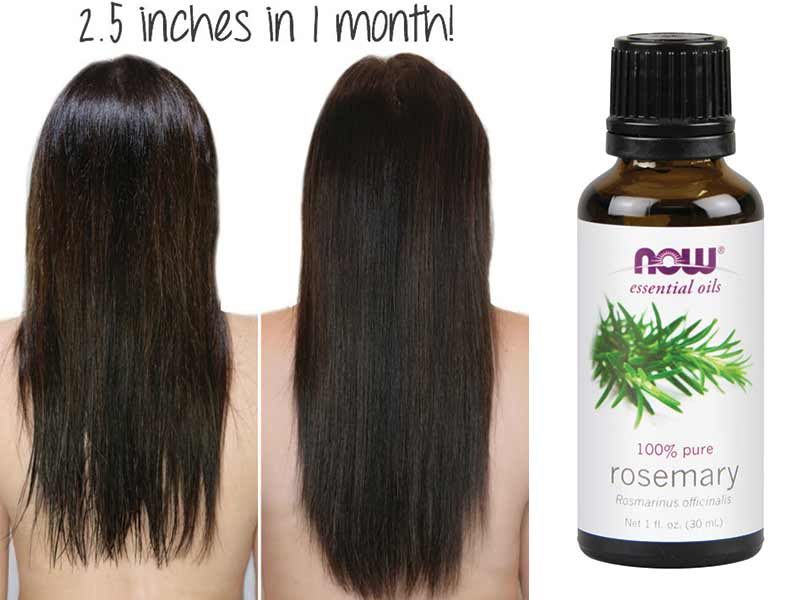 The essential oil of rosemary is known for its action on the scalp. Indeed, not only does it fight against dandruff, dry hair and greasy hair, but it also promotes regrowth while limiting falls. In general, rosemary oil protects the hair and repairs those that are dull, brittle and/or damaged.
To enjoy the benefits of this essential oil, place 1 or 2 drops in the shampoo that you will apply on your hair. You can also directly put about fifteen drops of rosemary oil in a bottle of 10ml of shampoo. It is also possible to dilute the rosemary oil in vegetable oil (sweet almond oil for example) and apply this mixture before your usual shampoo or, better still, the previous evening.
How to use rosemary oil for hair
Its use on the hair is less known, but it has a very effective action on the scalp, as well as on the hair fiber:
It soothes sensitive scalps, subject to dandruff and itching. It stimulates the growth of the hair fiber and fortifies it. Its regular application makes the hair brighter and silkier.
It also allows you to darken the hair color smoothly, without having to go to the hair salon. If you start to see some white hair, this can be very helpful.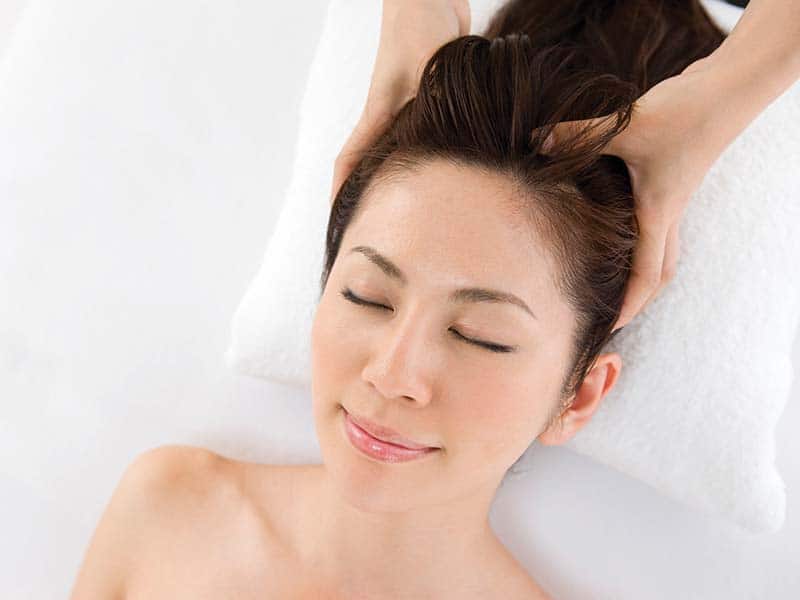 How to make rosemary oil for hair
To strengthen your hair, you can apply a lotion made from rosemary:
– Infuse for 10 to 15 minutes 50 grams of rosemary oil in 1 liter of hot water, after you have previously macerated the oil for one hour. The plant will then release these active ingredients.
– Wash your hair with a shampoo, then rinse and shampoo.
– Then apply the rosemary lotion on all of your hair, lightly massaging the scalp to stimulate the blood circulation and the penetration of the oil in the hair root.
– Do not rinse this lotion. Let it act on your hair. They will be strengthened and will gain brightness and flexibility.
Rosemary oil for hair loss
Rosemary oil fortifies the hair follicle and prevents hair loss. Since it is a strong oil, it is recommended to mix it with another type of carrier oil before applying it.
Rosemary essential oil has excellent properties to combat excessive hair loss. To be specific, it helps stimulate hair follicles and prevent premature aging.
The treatment that Lewigs presents to you combines all the properties of rosemary to fight and prevent abnormal hair loss, in addition to eliminating dandruff.
Ingredients
– 5 drops of rosemary essential oil
– 2 branches of dried rosemary
– ¼ olive oil
How to make a rosemary oil hair mask?
Heat the olive oil and mix it with the other ingredients in an opaque glass container. Let the mixture rest until it is warm, then apply it on the scalp and hair.
Then wrap your hair in a warm towel. Leave on for half an hour and rinse with cold water.
Rosemary oil: natural repellent against lice
This hair lotion can also be very useful for another type of hair treatment. Lice are a thorny and almost insoluble problem for many moms. These parasites cling to the scalp of children and become more resistant to all kinds of shampoo.
Rosemary essential oil proves to be a very effective remedy against lice. Its big advantage is that it is natural. Its strong odor exerts a repulsive effect on these parasites, and also prevents them from proliferating: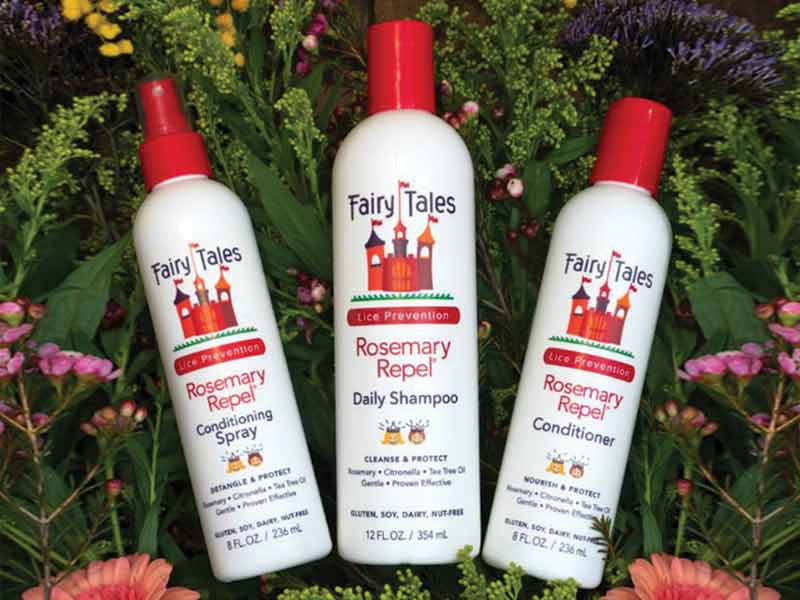 In the morning, before leaving for school, put a few drops of rosemary essence on the forehead, on the nape and behind the ears of your children.
After the shampoo, apply on the hair lotion you have made. Especially do not rinse.
Precautions
Rosemary can be an allergenic substance. It is therefore important to perform a preliminary test, putting a few drops on the inside of the wrist or elbow. If any reaction appears, you must refrain from using it.
Women who are pregnant or breastfeeding are not recommended to use rosemary, either leaves or oil.
It is also not recommended for people with epilepsy. For more safety, it is recommended to consult an expert before using rosemary essential oil as a hair treatment.
Jump to:
The essential oil, as well as rosemary hydrosol, are not for use in children under 3 years. Moreover, to people with epilepsy, its inhalation can cause seizures.
Remember that the proposed treatments are natural and that the results can be delayed. Apply the oil diligently and they will come.
Final thoughts
The benefits of rosemary oil for hair are too clear to be denied. If you know how to make use of it, it would work incredibly to protect your strands and rocket hair growth.
Lewigs hope that this article has somehow helped you study about rosemary and its usage. If you have any questions to ask, don't hesitate to reach us at any time. We have nothing but an eagerness to help.