Your hair topper is an investment. You always cherish and love it as your child. However, not always receive perfect hairpiece. Your human hair topper is messy when you open the box. Don't throw your hair in the corner as you can reshape it. Digging into our words below to know useful tips on sticking up hairs in hair topper.   
Why my hairpiece appears some short strand standing up on top?
Many users say that they see their new hair toppers have short hair on the crown. They are worried that the hair is not high-quality as advertised, or damage and breakage. However, in fact, it is not hair breakage or damage. People call it the "hair return" and it is essential for the producing process.
To manufacture a hairpiece, the individual hair strand is knotted into a mesh cap and hand-tied to the other side of this cap. Thus, you see these short hairs as they are the opposite ends of the longer strands. Often, these strands are about 4-5 inches in length and they will stick up every now and then.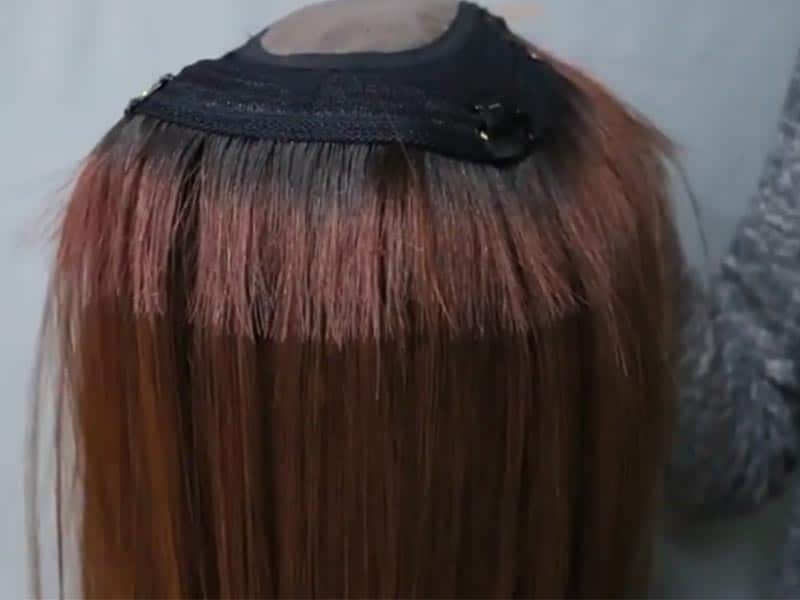 Why manufacturers don't cut these short hairs before shipping? The hair return helps create and add more volume to your hairpiece. And this is necessary to hold the hair strands tied down correctly. When you see sticking up hairs in hair topper, you can simply style and smooth them down.
A useful tip to smooth sticking up hairs in hair topper
Apply heat protectant
To reshape your human hair topper, you can spray the heat protectant on the hair. Then you use a comb to gently smoothen the sticking up hair down. Remember, do as gentle as possible to avoid hair shedding and breakage.
Style your hairpiece with a blow dryer
You should use a blow dryer with a concentrator nozzle to smooth the hair down gently and properly. Try to blow-dry the hair in the same direction. It would be best if you make the airflow downwards in the direction that you hope the hair strands to lay.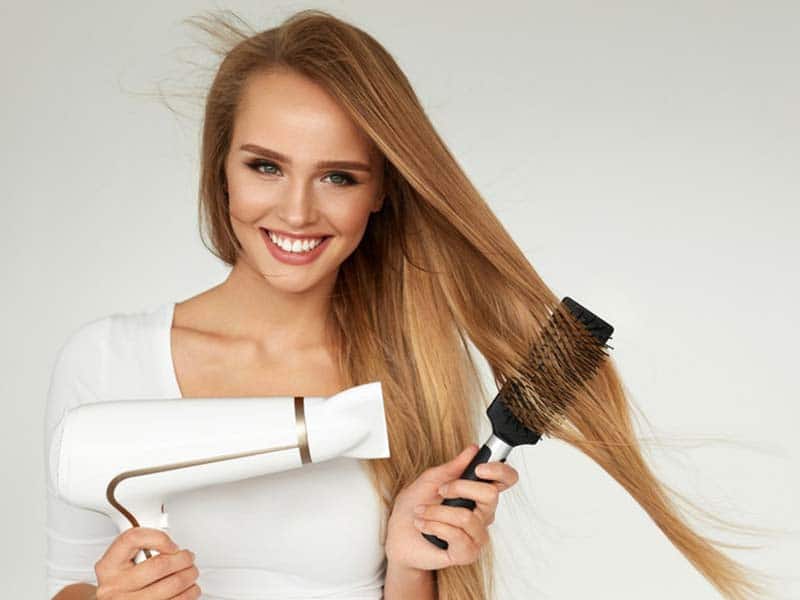 In case you are not good at using a hairdryer or afraid of making frizzy hair, use a straightener instead. Bear in mind that only use heating tools on your dry hair. Bear in mind that only use heating tools on your dry hair and leave it in a low setting. Move the heating tool through the areas where there is short hair sticking up. It would be better when you straighten slowly and control the tool as well as the heat level.
Additionally, you can use the steam method. Let the streamer steam your hairpiece down in the direction you want, they will not pop up anymore. But you should practice on your old wig first, then do on your hair you really like. 
You might also want to read:
Where to buy a good topper?
Looking for a good human hairpiece, people always go down on the Internet and buy from big websites. It is among the best way to get the best hairpiece. But it has a small drawback. There are too many hair vendors on the Internet, so you don't know which place is reliable to buy.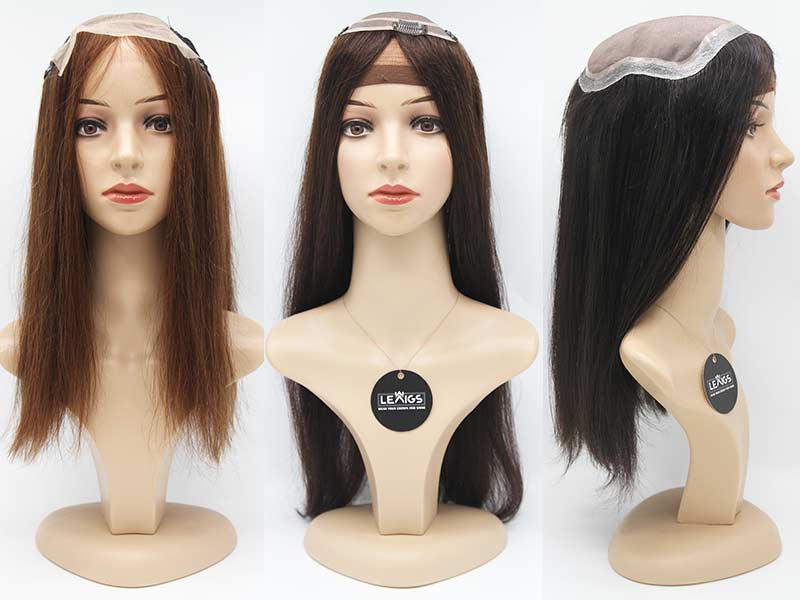 Lewigs wholesale human hair supplier is a great place. We use real hair (treated hair) to make the hair products. We harvest hair from Vietnam and Cambodia that are known as strong, smooth, and nice hair. As advertised, our hair is flexible. You can style and dye the hair to blend your natural locks and reach your dreamed hair look. You have an old wavy topper, you can restyle it to get a new hair look. Wear our hair, no need to worry about shedding hair or receding hairline. Now, every day is your good hair day. 
To sum up
Hopefully, you will know how to smooth sticking up hairs in hair topper after reading this post. Lewigs hopes that we can help you somehow. Follow the shared tips above to have a good hairpiece. 
At our hair company, we pay attention to every tiny aspect of making hair systems. We are constantly striving to advance the hair industry and make our hairpiece more and more natural. Should you have any questions about hair toppers or any hair systems, please do not hesitate to get in touch with us via WhatsApp (+84) 989 633 424 or email info@lewigs.com.