Avocado is a delicious and healthy fruit which is a great source of vitamins and nutrients. The extraction process often takes vitamin B and C away but you can find these vitamins only in these fresh fruits. And avocado oil is the best form for retaining all the nutrients inside an avocado. Hence, many people use avocado oil for hair growth and skin.
If you are curious about how to use avocado oil and the benefits of it, keep reading to learn more!
What is avocado oil?
Avocado oil is a natural virgin oil pressed from the flesh of an avocado. The nutrients of avocado oil contain a great amount of monounsaturated fat and oleic acid content. Hence, it can be used as healthy cooking oil or it can be processed for cosmetics since the skin can take it in quickly as well. What is more, recently many people also use avocado oil for hair growth. So, what does avocado oil do for your hair?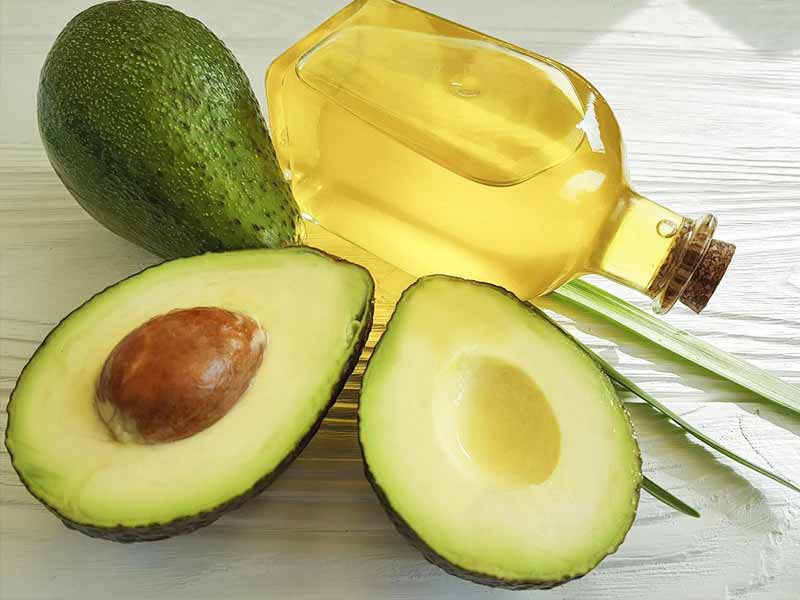 Is avocado oil good for hair growth?
The answer is "sure" since the oil itself is rich in vitamins A, B-5, and E, biotin, essential fatty acids minerals, and antioxidants, which are contained in many hair treatment products. Specifically, Biotin, vitamin E and vitamin B-5 will boost the hair growth and nourish it from the root. Mineral in avocado oil can help to narrow the cuticles, then prevent breakage. So, a healthy diet with avocado oil instead of usual cooking oil will help you to get all of it benefits. Avocado oil also can absorb from the outside to directly moisturize your locks.
Similar posts:
Benefits of avocado oil for hair growth
Convenience
Unlike other kinds of oil, avocado oil for hair has a lightweight texture that can be taken in rapidly without leaving any build-up, clogged pores or a weighed-down look. The lighter texture also makes avocado oil become the best choice for those who have hair with any levels of porosity and also density.
Hydration and strength
Oleic acid and monounsaturated fats allow avocado oil to go through to your hair shafts easily, hence, sitting on and moisturizing every strand of your hair. Moreover, these nutritions also help to enhance the health of your hair shaft, which prevents hair from breaking.
Scalp treatment
The monounsaturated fats in avocado oil for hair help to treat dry and sensitive hair scalp. Its lightweight texture enables the oil to penetrate deeper underneath the skin to the dermis layer, provide a deep condition to the scalp. A moisturized scalp also reduce the chance of forming dandruff or flaky build-up.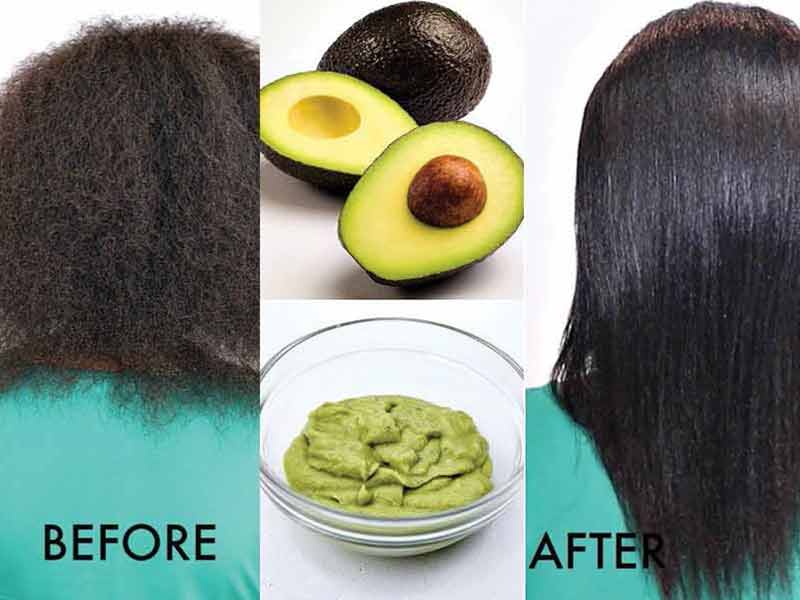 UV protection
Vitamin E in avocado oil helps to protect your tresses from damage caused by the sun's rays or heat. It helps repair damaged hair as well.
Hair Growth
Most people use avocado oil for hair growth since it contains vitamin D that is very important to the formation of new follicles. So, apply and massage avocado oil properly onto your strands will help to promote new growth.
How to use avocado oil for hair growth?
Step 1:
According to a study, essential oil made from peppermint and lavender can boost hair to grow. So one of the best ways to use avocado oil is mixed with peppermint or lavender essential oil, following the proportion of 1 ounce of avocado oil and 6 drops of the essence.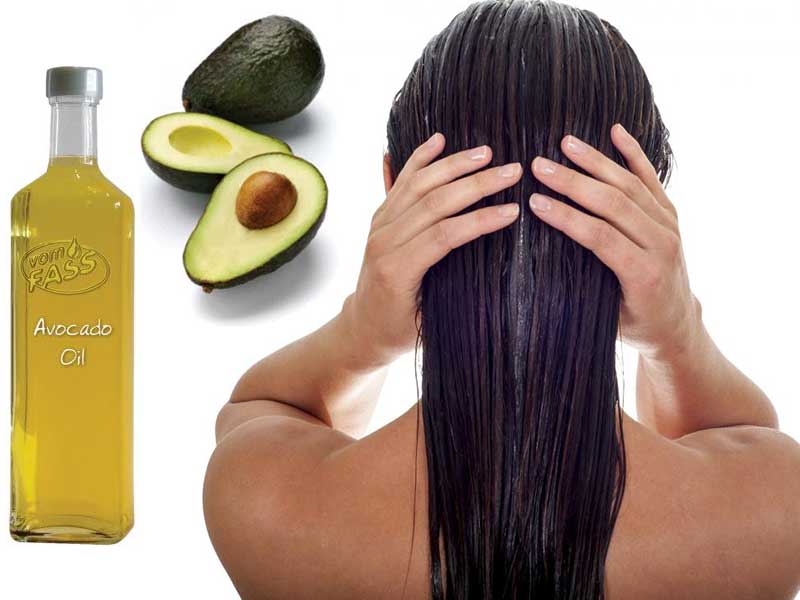 Step 2:
Apply the mixture with a proper amount depending on your hair length and density. Massage your scalp gently after applying so that the oil can stimulate the blood circulation and unblock the clogged hair follicles. This step will help to treat hair loss.
As mentioned, your scalp can absorb avocado oil easily, so it won't make your breadth greasy. If you apply too much of the oil, just wash your hair evenly with a mild shampoo then the oil will be gone.
How to condition hair with avocado oil?
Avocado oil hair mask
The easy way is to purchase an avocado hair mask at the store to moisturize your hair. Or if you want to DIY avocado-based hair mask, you can refer to the following step.
Preparation: An avocado and banana, 1 tbsp. avocado oil, 1 tbsp. coconut oil, and 1 tbsp. honey.
Add the avocado and banana with the oil and honey into the blender to mix it then turn it on. After finish blending, apply the mixture onto your hair then. Let the mask leave in for from 20 minutes at least to 3 hours. Then use warm water to rinse the avocado mask off of your hair with a mild shampoo.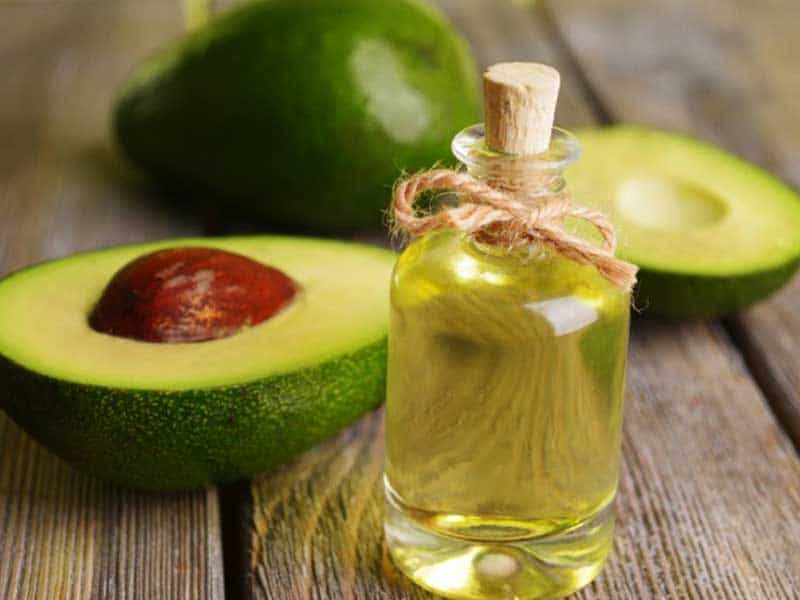 How to do hot oil treatment with avocado oil?
Preparation: Avocado oil, Virgin coconut oil, Glass jar, Towel, A pot
Steps:
– Use the pot to boil water
– Mix avocado oil and virgin cocktail with the same amount ( 3-5 tbsp) in the glass jar.
– Place the jar in boiled water for 1-2 minutes, after that test the temperature of the oil before using it.
– Apply the oil onto wet hair then gently massage it, use the warm towel to coat it for 20 minutes then rinse out the oil with warm water.
Read more:
How to use avocado oil as a leave-in conditioner?
Apply a proper amount of avocado oil for hair at the end of your 80% dry or fully dry hair. This will help moisturize your hair as well as prevent further damage if you tend to use heat styling method for your hair after that. Remember to let the oil completely dry before start styling.
Warnings
Before using avocado oil for hair as food or hair product, check with your doctor first. Not only eating avocado oil will affect yourself, but also apply it can still cause counter-effects if you are allergic to it. Before using for your hair, test it with your skin at the wrist.
Our conclusion
The benefits of avocado oil for hair are various and there are many ways to use avocado oil for hair benefits as well. We hope that after some avocado oil for hair growth reviews, you will learn a new method to encourage your hair growth, moisturize your locks as well as treat your scalp-related problems with avocado oil.
If you like this writing and want to know more about using natural material to deal with your hair issues, follow Lewigs blogs right now!