It is not difficult to define what baby hairs are. You can still understand what they are from every word in its name. However, are you sure that you know deep into baby hair? 
You have got baby hair around the hairline, what causes it? 
Do you love styling your hair with baby hair?
Confused? We got you.
What are baby hairs?
Baby hairs will appear during the anagen (growing) phase of the hair cycle get shorter. We mean that when the anagen becomes shorter, your hair cannot grow longer; that's why you have baby hair. Also, these hairs are common in women after given birth.   
Many blamed these hairs on hair breakage or a result of strong traction on natural locks. For example, long periods wearing of ponytail hairstyles and over-styling your hair will damage your mane.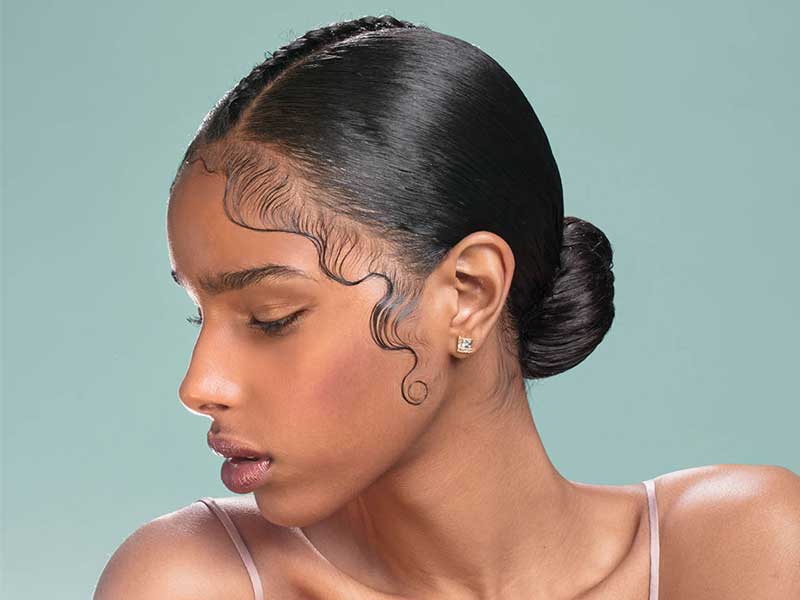 To define what baby hairs are: they are small, soft, light, and very fine-textured. It always sits along your hairline. Sometimes, it is called "vellus" or "peach fuzz."  It is hard to style and does not lay flat on your scalp.  Some people say that their baby hair doesn't grow long, and they never grow longer than an inch. 
You can easily find this hair among women of color with textured hair. Hollywood stars such as Zendaya, Rihanna, Kim Kardashian, etc. are famous examples of this hair. Some admit these hairs around their hairline while others always find ways to conceal or remove these hairs permanently.
Note: The appearance of baby hair creates an irregular hairline. And it's hard to style baby hair as they are too short to be straightened or permed. These hairs are lighter than the rest of the curls on your head; hence, it's quite difficult to tame baby hairs. 
Other posts:
What to do if you want to grow baby hairs
You think that these tiny strands are so cute, and you want to aim them up. How to grow baby hairs? We recommend you going for relaxed and casual hairstyles. Messy bun, half-up half-down hairstyle, etc. try them if you love and want to make the most of these soft hair strands. 
Also, rather than hiding baby hair, you can make them become the focus of your hair look. How do you do that? Tease these hairs into twists or spiral shapes by using your fingers. Then you apply styling cream to hold the hair in place.
If you're wearing a human hair wig, baby hairs help your hair look so natural. It helps you achieve fuller and more realistic hair.
How to control baby hairs on hairline
In some cases, you can't stand having baby hair, you are not able to style these strands, you want to consider taming it. How to deal with baby hair?
Down below are some useful tips to control baby hairs:
Apply natural oils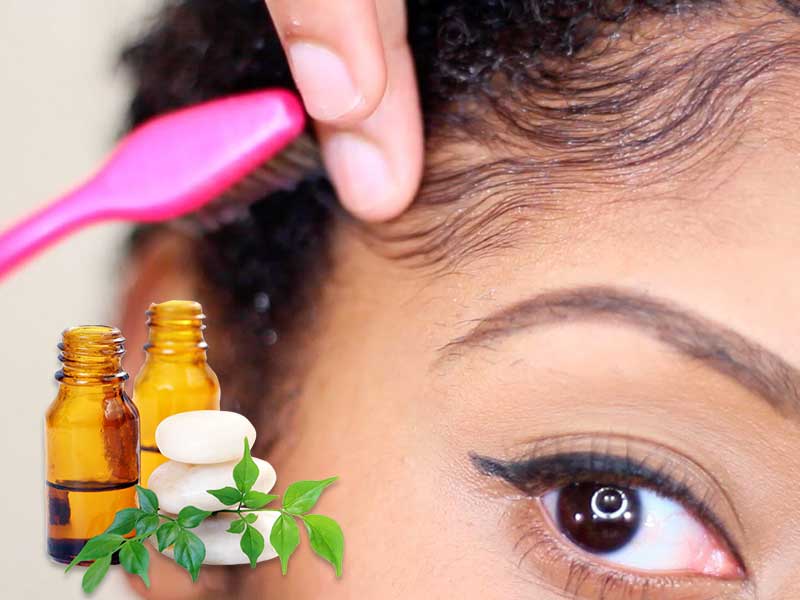 Do natural oils work for vellus? You should try using olive oil, coconut oil, almond oil, etc. to get rid of baby hair. They work amazingly. 
Wondering how to get rid of baby hairs on hairline? Beauties always use olive oil to remove baby hair in a few days. For the best results, you can pair the oil with alum or rosewater. How do you do that?
– Firstly, you take olive oil and rosewater in a 1:1 ratio. One tablespoon (tbsp) of olive oil and 1 tbsp of rosewater. Mix them well.
– Next, add a pinch of alum to the mixture.
– Apply the mix to baby hair. You can apply multiple layers to baby hair areas, but allow the previous layer to dry before applying another one. You can apply up to 6 layers. 
– Cleanse the hair with cool water. 
Repeat this method every day for the maximum results.
Utilize products for baby hairs
How to lay baby hairs? Apart from applying natural oils, consider using different products to tame baby hairs. Instead of shaving off these soft and light hairs, you should use hairspray and anti-frizz cream. After styling baby hairs with hairspray, you should follow with an anti-frizz cream to keep the hair in the right position you want.
If your baby hair is curly and thick, you should use a pomade or paste to keep it in the right place. We recommend items infused with a nourishing formula since they can hydrate your hair. When applying an anti-frizz cream, be careful to avoid sticky on your forehead. 
After following this method, you no need to shave off baby hair every time going out. Now you are confident that your hair will not mess up your look. 
Opt for hairstyles masking baby hairs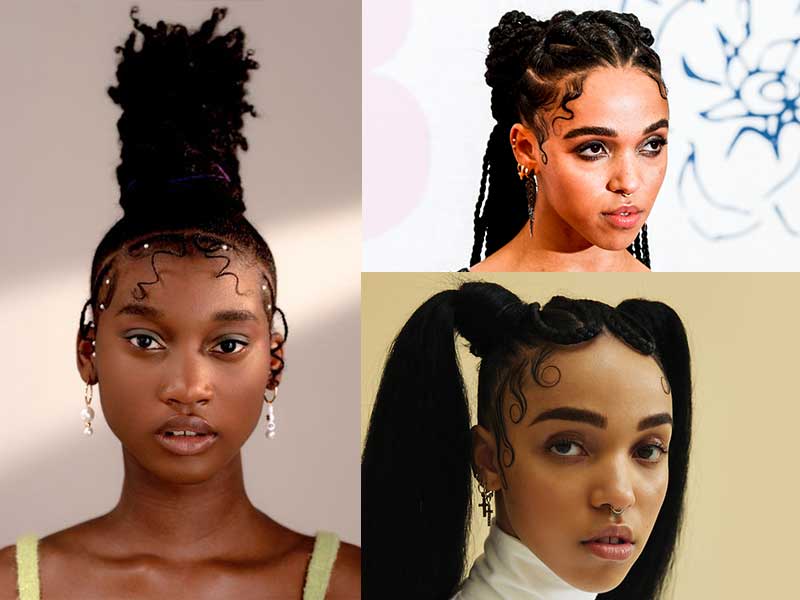 You don't want to remove baby hairs, try changing your hairstyles. A good haircut may be a mask to hide your hair from your forehead. Among the best haircuts to conceal your tiny tresses, a pixie cut and a finger are so cute as well as trendy. Bring yourself to a hair salon near you and ask the hairstylist to give you a nice cut. Are you ready to get a drastic transformation in your hairstyle? We think it's worth trying. 
In addition, laser hair removal is a good way. This long-term method works to get rid of baby hairs while switching up the way the hairline appears. If you have dark hair, this method can work best for you. However, it is a costly treatment. And you can face to baby hair growing back.
Jump to:
In the bottom line
Not everyone has a perfect hairline with no baby hairs. The images of the perfect hairline you always see in magazines may be the results of photo editing. Bear in mind that baby hairs are a part of our life. Still, we can tame, remove, or fix baby hair to have a neat hair look. 
You should learn how to grow out baby hair, how to remove them, and how to adapt to them. You can make these hairs become a signature hairstyle of your own. 
Hope that this article is helpful to all readers.