Dyeing hair is the most popular and easiest way to change your hair appearance. Moreover, instead of going to the salon, you can totally do it at home. However, sometimes you can get problems such while dyeing your hair, such as the color you do not like, uneven hair color, especially hair dye on the scalp. It is the common but undesirable case which may make you embarrassed. Nobody wants to see red or purple color on your scalp, right? Do not worry. Just calm down. You can prevent it or get rid of it very quickly with simple tools in your bathroom, such as your toothpaste or makeup remover. In our article today, we would like to introduce to you information on how to remove hair dye from scalp. We hope that these steps will be useful. Let's read it carefully.
Use Oils To Remove Hair Dye From Scalp
Oil is an effective way on how to remove hair dye from your scalp. Some types of oil you can choose are baby oil, coconut oil, olive oil, or petroleum jelly. This method can help you prevent hair dye on scalp or remove it when it happens.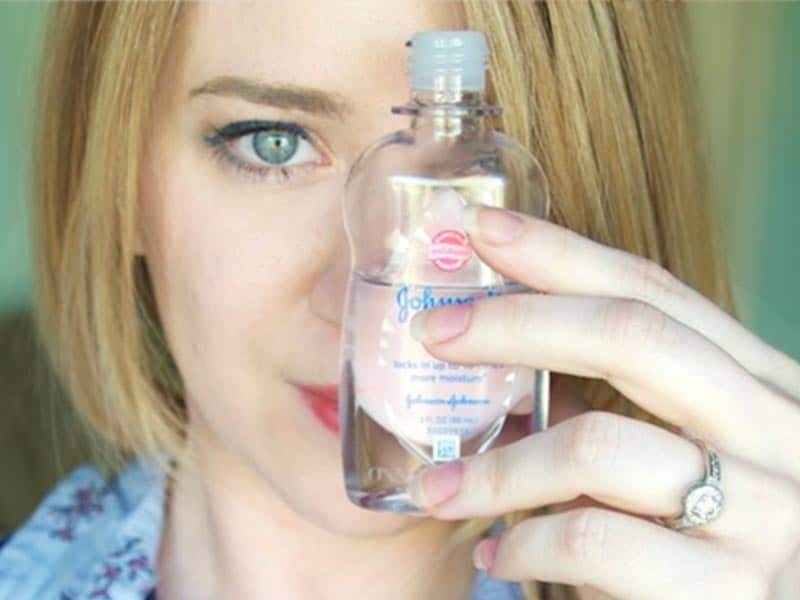 To avoid hair dye on the scalp, take 1 tsp in the palm of your hand. Then, you apply the oil around your hairline and ears before coloring your mane. The oil will help prevent hair dye from thoroughly soaking into your skin. Make sure that there is no oil on your hair because oil may also prevent hair from hair dye. Besides, you should wear a protective headband to keep the hair dye from dripping down your scalp and a towel around your neck to keep the hair dye from running down your neck.
In case you get hair dye on the scalp, oil is helpful. You can apply the oil on the stained area. Then, use your fingertips to rub the oil gently. Leave it on for 8 hours or even longer. Finally, wash this area.
Leftover Hair Dye
It sounds straight when you use hair dye to remove hair dye from scalp and face. Actually, this hack works because the chemicals in the hair dye can work to clean off all original stains. The first thing you should do is use a cotton swab and continue applying leftover hair dye on the stained area. Remember that you are finding the way on how to remove semi permanent hair dye from scalp but not hair, so try to avoid hair and clean areas. Rub the hair dye into the stained area for 30-60 seconds. After that, you can rinse off. To be more careful! Avoid the hair dye touching your eyes when applying. You can wear glasses if necessary.
Similar posts:
Makeup Remover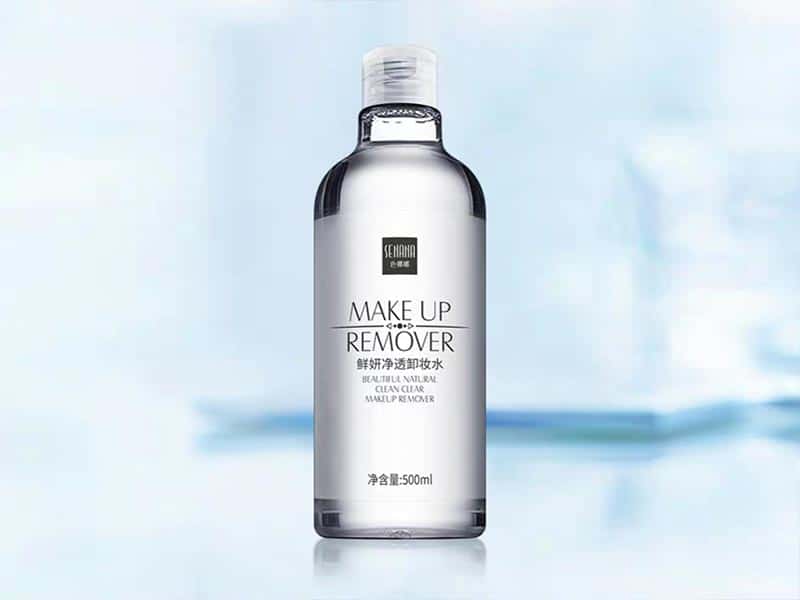 It may surprise you, but makeup remover can remove hair dye from scalp fast. It works effectively to break down the pigments in the color product, then remove the stain from your scalp. Firstly, take a cotton pad to apply makeup remover on the stained area and rub gently. You can leave it on for 5 minutes. Do not let it on more than 5 minutes because skin irritation may appear when the makeup remover mix with hair dye. Then, rinse your scalp carefully. There are many forms of makeup remover, such as creamy or dense, which are more effective than micellar water. If you use an alcohol-based makeup remover, you should add moisturizer afterwards as this type of makeup remover can make your skin dry.
Toothpaste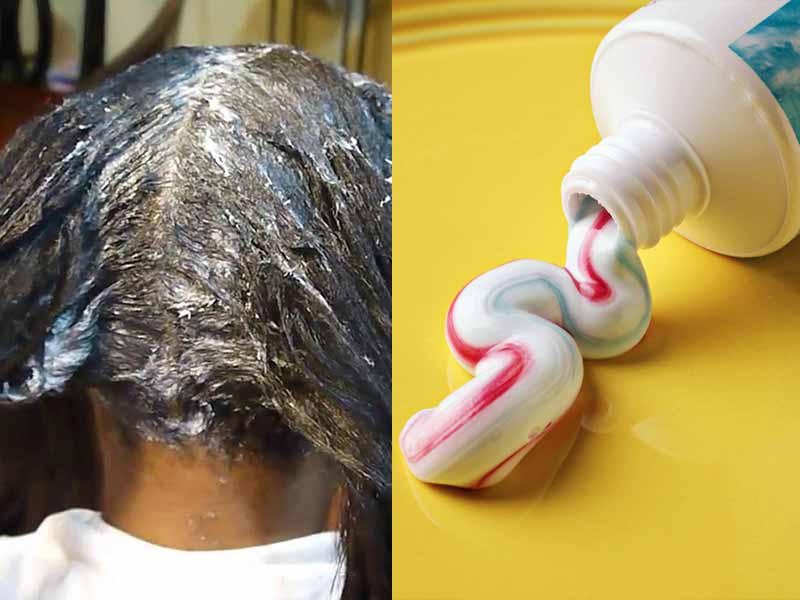 Among the ways on how to remove hair dye from skin and scalp, we cannot skip toothpaste, which can act as a hair dye remover. Firstly, you take a pea-sized amount of non-gel toothpaste and apply on the stained area. You can use a cotton swab or simply your fingertips to apply it on your scalp. Next, you can use a soft-bristled toothbrush or a cotton pad to scrub the area for about 5 or 10 minutes gently. Make sure that the toothpaste is on the entirety of the stain. After that, remove the toothpaste with a washcloth dipped in warm water.
Nail Polish Remover
One fantastic way to remove hair dye stains from scalp is to use nail polish remover. You will need a cotton pad saturated with the nail polish remover. Then, squeeze out any excess remover. Next, use this cotton pad to dab and wipe the stains for only 1 minute. Do not leave the cotton pad on the stained areas too long because it can dry your skin. After that, wash with warm water carefully.
You might also want to read:
Rubbing Alcohol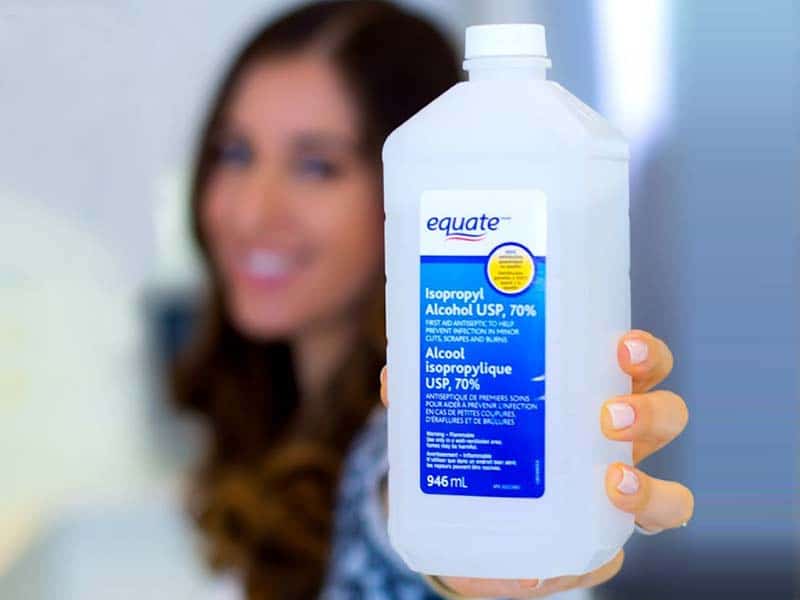 Rubbing alcohol is an effective ingredient to remove hair dye from scalp and face. Firstly, take a cotton pad and saturate it with the rubbing alcohol. Then, squeeze out any excess alcohol. Then, use this cotton pad to dab and wipe the stains for a few minutes. Finally, rinse the stained areas off with lukewarm water. Like nail polish remover, rubbing alcohol can make your skin drier, so do not keep it on your skin too long.
Lemon Juice
You can remove hair dye with a natural ingredient like lemon. Although this method also can dry your skin, it is still one of the best ways on how to remove splat hair dye from scalp. Firstly, you need to cut a lemon into wedges. Then, apply a wedge on your stained skin. Let it stay ton for a few minutes and wash again with lukewarm water and soap.
With all tips we suggested on how to remove hair dye from scalp, it is essential to avoid these materials to contact your eyes. Besides, if you get any side effects while using, stop immediately and go to see the doctor if you need it.
In conclusion, after reading the article on how to remove hair dye from scalp, we hope that you can get rid of hair dye on the scalp quickly at home. If you want to know more about wigs or hair care topics, please visit our Lewigs website. We are always welcome any questions or comments from you, and we will try to answer them as soon as we can.